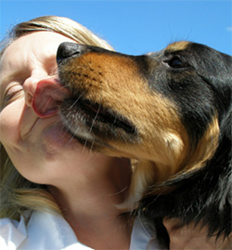 "We have had a number of retired teachers, ex-military, and others who simply wanted to escape the 'corporate' 9-to-5 world become pet sitters, and they have loved the job." Joette White, Park Cities Pet Sitter
Dallas, TX (PRWEB) March 05, 2014
The "Spring Break" school holidays in Dallas, Texas usually signal the beginning of warmer weather, and a plethora of new outdoor activities. It also kicks off one of the busiest times of year for Dallas pet sitting company, Park Cities Pet Sitter.
Park Cities Pet Sitter President, Joette White, hires pet sitters year-round in the geographical areas that her company is busiest, and with the pet industry continuing to see significant growth, Ms. White is focusing even more time than usual on hiring new employees for her expanding business. Ms. White looks for candidates that already live in the geographical area that they would be servicing, to minimize drive-time and allow the sitter to maximize their potential income. When asked what makes a great pet sitter, Ms. White replied, "Someone that loves pets, is responsible, detail-oriented, and efficient. Our best sitters definitely work hard, often have to brave seasonal weather elements, and have to manage a lot of details; but the fact that they don't have to come to an office every day, and that they have some schedule flexibility along with a lot of autonomy, tends to balance things out well for them. We find that some of our best pet sitters are people that want to make a career change, or are ones that start out part-time and realize that they can make a nice income doing pet sitting full-time. We have had a number of retired teachers, ex-military, and others who simply wanted to escape the 'corporate' 9-to-5 world become pet sitters, and they have loved the job."
Currently Park Cities Pet Sitter is hiring in Dallas zip codes 75204, 75205, 75206, 75209, 75215, 75219, 75220 and 75225. These zip codes include the Uptown, Park Cities, Lakewood, Midway Hollow, west Highland Park, and south Dallas neighborhoods. All candidates start on a part-time basis, and can work their way up to full-time if they wish. Pay starts at $16/hour, and candidates must have their own car (no car sharing), a smart phone, and internet access. Pet sitting is a year-round business, so Ms. White requests a minimum six-month commitment for new-hires, to ensure continuity for her business' clients.
Ms. White says, "Getting used to pet sitting as a profession can be a little bit of an adjustment at first, since we are a 365-day a year business that is especially busy during times that more traditional professions are taking time off. Our peak business times are the major holidays, Spring Breaks, and the entire summer; but the rewards of working with wonderful animals, having schedule flexibility, and making a competitive wage are so enticing that we are blessed to have many employees that have made this their profession of choice for years and years. I wish more qualified people would give Park Cities Pet Sitter, and this profession, a try!"
Those interested in applying for a position at Park Cities Pet Sitter should visit their website at http://www.pcpsi.com, and click on the "Join Our Team" tab.
About Park Cities Pet Sitter: Park Cities Pet Sitter, Inc. has served the Dallas area 7 days a week, 365 days a year since 1992. Pet sitting, daily dog walks, pet taxis, overnight sitting, pet supply shopping, litter box cleaning and dog training are all part of the services PCPSI offers. Park Cities Pet Sitter is bonded and insured, and all sitters are employees--not independent contractors. A manager is on-call 24 hours a day to handle any emergencies. Additional information about Park Cities Pet Sitter can be found on their website at http://www.pcpsi.com.