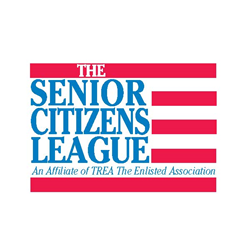 "The Senior Citizens League (TSCL) is calling on Congress to put forth its plan to ensure that the disability program can continue to pay as promised," states TSCL Chairman Ed Cates.
Alexandria, VA (PRWEB) March 07, 2014
The Congressional Budget Office (CBO) recently released grim information about Social Security that went largely unnoticed; warns The Senior Citizens League (TSCL) a nonpartisan seniors organization. According to the CBO's baseline of the Social Security Trust Fund the part of the program that pays benefits to 11 million disabled workers and dependents will be fully exhausted within three years — nearly 20 years sooner than the retirement program. When that happens, the Social Security trustees estimate that under current law the DI trust fund would have only enough revenues to pay 80% of scheduled benefits.
Without changes to the current law, disabled beneficiaries face cuts of about 20% by 2017. "TSCL is calling on Congress to put forth its plan to ensure that the disability program can continue to pay promised," states TSCL Chairman Ed Cates.
So far there's been little discussion on how to fix the disability program. Congress and President Obama have debated reducing cost-of-living adjustments (COLAs) that would reduce the growth in benefits of all Social Security recipients. There has also been debate over raising the eligibility age, and other changes affecting the retirement program.
"TSCL believes voters need to understand that one of the most likely actions that Congress may take is to 'borrow' or otherwise reallocate payroll taxes originally destined for retirement benefits, to cover disability benefits instead," Cates notes. Congress has taken such action six times in the past to delay exhaustion of the DI trust fund. Doing so would give Congress more time to fix the system, but the move would worsen retirement program financing more quickly. If implemented, the Social Security Chief Actuary estimates that the retirement fund would only have enough revenues to cover 75% of costs by depletion, at which time retirees would face benefit cuts of 25%. "This raises an important question," Cates notes. "Would today's retirees go for a bailout of the disability system using money that's supposed to be for their own retirement benefits?" Cates asks.
According to the Congressional Budget Office, a growing share of the government's spending for Social Security is going to pay for disability benefits. Between 1990 and 2012, the ratio of disabled recipients to retirees changed dramatically, increasing 112.5%, from 3.2 to 6.7 beneficiaries per 100 covered workers. In testimony to the House Subcommittee on Social Security, the Congressional Budget Office said that legislation enacted in 1984 expanded the ways in which people could qualify for the DI program, which included allowing symptoms of mental illness and pain to be considered even in the absence of clear - cut medical diagnosis. In addition, disabled beneficiaries also receive coverage under Medicare, regardless of age, after a 24 - month waiting period.
TSCL questions whether the more widespread use of subjective criteria in disability determinations may be contributing to disability fraud. Recently, 134 people, including retired New York City police officers and firefighters, were charged in one of the largest disability frauds on record. Those indicted were charged with faking mental disabilities, like post-traumatic stress disorder stemming from responding to the 911 terrorist attack on the World Trade Center, to obtain hundreds of thousands of dollars in disability benefits.
"At the very least a plan is needed to prevent fraudsters from stealing critically needed benefits from legitimately disabled beneficiaries," Cates says. TSCL agrees with the Social Security Administration Inspector General that the best way to do this is to conduct full medical continuing disability reviews (CDRs) to ensure that people are still eligible to receive benefits. Yet In fiscal year 2013, the budget request was to conduct 650,000 reviews but given the actual funding received, the agency reported conducting only 429,000 such reviews. Consequently the Social Security Administration reports a backlog of 1.3 million overdue CDRs at the end of fiscal year 2013. TSCL urges Congressional support to provide the resources needed to eliminate the CDR backlog and provide rigorous oversight from fraud.
What do you think of options to fix the pending insolvency of Social Security's disability program? Take a poll. Visit TSCL's website at http://www.SeniorsLeague.org.
With about 1 million supporters, The Senior Citizens League is one of the nation's largest nonpartisan seniors groups. Located just outside Washington, D.C., its mission is to promote and assist members and supporters, to educate and alert senior citizens about their rights and freedoms as U.S. Citizens, and to protect and defend the benefits senior citizens have earned and paid for. The Senior Citizens League is a proud affiliate of TREA The Enlisted Association. Please visit http://www.SeniorsLeague.org or call 1-800-333-8725 for more information.