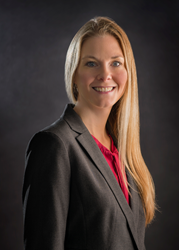 Miami, Fla. (PRWEB) March 06, 2014
Alvarez Arrieta & Diaz-Silveira LLP (AADS), a leading South Florida boutique corporate and real estate transactional law firm, is pleased to announce the addition of Partner Lauren Hunt, who will expand the real estate and hospitality practice.
"Construction cranes have returned to the Miami skyline, and both corporations and investors need sophisticated legal counsel," said Bill Walker, the firm's senior real estate lawyer. "Lauren's considerable experience in the ever-evolving Miami real estate sector, combined with her personalized approach to client service makes her an ideal addition to our growing real estate team."
Previously, Ms. Hunt was a senior associate in the Miami office of a U.S.-based global law firm. While there she represented real estate firms, financial institutions, corporations and foreign investors in a wide range of transactions in the real estate and hospitality sectors. Her experience includes acquisition, leasing, financing, management, development and disposition of a variety of industrial, commercial, retail and residential properties, including office buildings and condominiums, and general corporate matters. She has also represented private equity clients in connection with the acquisition and disposition of distressed real estate loans and assets.
"Real estate is and will continue to be a major aspect of our regional economic marketplace," said Ms. Hunt. "I am thrilled to continue my career with Alvarez Arrieta & Diaz-Silveira LLP and I look forward to growing the real estate and hospitality practice."
In addition to being a member of the Florida State Bar Association, Ms. Hunt is an active member of the Junior League of Miami, an organization of more than 900 women focused on improving the lives of Miami-Dade women and children through effective action and leadership of trained volunteers. Ms. Hunt served as a Board Member from 2010-2011. She has also volunteered with the Urban Land Institute (ULI), a non-profit education and research institution focused on promoting responsible land development and building sustainable communities, and she organized programming for the 2013 ULI Florida Statewide Summit.
Ms. Hunt's additional past experience includes an internship with Hon. Julie E. Carnes at the United States District Court for the Northern District of Georgia. She received a B.A. in Economics from Barnard College of Columbia University in 1998 and graduated from Emory University School of Law, Order of the Coif, in 2003. She is admitted to practice law in the State of Florida.
###
Alvarez Arrieta & Diaz-Silveira LLP is a leading South Florida boutique law firm focused on providing sophisticated corporate and transactional services and business advice to leading companies, entrepreneurs, family offices and others investing and conducting business domestically and abroad. Alvarez Arrieta & Diaz-Silveira LLP is located at 1001 Brickell Bay Drive, Suite 2110, in the heart of Miami's Brickell Financial Corridor and its attorneys can be reached at 305-740-1940 or through http://www.aadslaw.com.