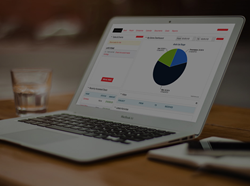 It's simply a quick way to get a glimpse into the possibilities of your site and overall digital strategy.
Chicago, Illinois (PRWEB) March 07, 2014
OurHelix is offering a free 5-minute video audit of a business website with an expert pointing out ways to optimize lead generation and marketing automation.
Imagine that moment where two people meet: a gregarious high-school teacher meeting a top-notch student, a shy college student asking his crush on a first date, or an ambitious interviewee selling herself to the job of her dreams. These are all interactions, and interactions require an exchange of information. Usually the more information they give, the better people know each other.
In the digital world, it's quite similar. People come to your site, and they want to get to know you and see what you have to offer. However, if they leave without giving their information, then we have something similar to a student who doesn't learn, the college student who never made the leap of faith to his crush, and the interviewee who was too afraid to apply for the job. They knocked on your digital door, but ran away before you could get their information.
This is basically lead generation, and companies from 1-person shops to Fortune 100 companies are continuing to invest heavily in a credible lead that may be interested in their service or product.
The free 5-minute video audit includes an expert who will go through a business's website and address certain questions, such as:

Does the landing page provide opportunities to receive contact information from the site's visitor?
Is there something enticing that will cue the user to give his or her information in exchange for something of value?
Does the user have a clear path to the lead generating "hook"?
Is the site usable and does it engage the user to leave their information?
What is something unique that the business can give to the visitor that nobody else can deliver?
The video will make suggestions of new ideas and ways to improve the existing site's ability to capture lead information, utilizing what OurHelix calls "Lead Hooks". A lead hook is the idea of peaking a site visitor's interest and enticing them to leave their contact information, in exchange for something that is tangible or intangible. For example, if a site visitor leaves their contact information they may receive a downloadable informational piece, a special opportunity, a giveaway or registration to an event or contest.
"It's simply a quick free way to get a glimpse into the possibilities of your site and overall digital strategy," says Kevin LaManna, co-founder of OurHelix.
It's a great opportunity for both small and large businesses to get an honest assessment about what they're doing right, and what could really help them rake in new revenue.
Visit ourhelix.com/form to enter the appropriate information. Within 24 to 48 hours the requestor will receive their video.
OurHelix is a Chicago-based agency and leader in creating custom digital experiences that integrate the web, customer relationship management (CRM), mobile and social into one marketing platform; with tools to help businesses get found online, obtain more leads, manage their relationships and grow their revenue.