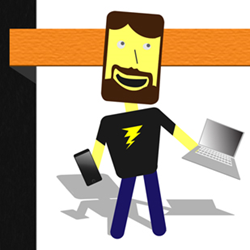 VA1 is the next generation of data centers... There are no long-term contracts, just month-to-month.
Reston, VA (PRWEB) March 10, 2014
Expert Colocation, an edgy new IT hosting company announced its first data center opening on Monday, March 10. The Reston, VA data center opening initiates the rollout of four total data centers, to be opened in coming weeks across the US.
Expert Colocation provides instantly-available, secure IT hosting solutions that can be purchased online via web interface, on a month-to-month basis. The data center services suite from Expert Colocation includes partial and full cabinet colocation hosting, bandwidth and Internet connectivity and onsite technical support at data centers.
The fortress-like VA1 data center opening next week covers 285,000 Sq feet and is centrally located in the Northern Virginia technology corridor near the Washington, DC-Metro area. Expert Colocation enforces top security procedures at the facility so that customers such as government contractors, federal institutions, healthcare firms and other compliant entities handling sensitive data can host their server and networking infrastructure inside the data center without concern. VA1 carries an SSAE16 Type II certification and is equipped with the latest technology in data center security, including 24/7/365 human staffing, CCTV DVR surveillance and biometric hand scanners with dual-factor authentication.
Expert Colocation's operations manager Peter Saatijan explains, "VA1 is the next generation of data centers. It has great partial cabinet availability for customers who are new to the hosting industry, but still offers top physical and network security standards, as well as highly-reliable connectivity. Whether customers seek an ⅛ cabinet with 5A of power, or a full cabinet with 40A of power, Expert Colocation can fulfill their needs. There are no long-term contracts or commitments on most colocation configurations, making it even easier for customers to move their servers into a data center and pay month-to-month."
To learn more about the new VA1 facility, please contact Expert Colocation's marketing department at marketing(at)expertcolocation(dot)com.
About Expert Colocation
Expert Colocation is the fastest, simplest and most affordable method for procuring colocation hosting, Internet bandwidth and managed IT services. Based in Reston, Virginia, the edgy IT company is in the heart of the Northern Virginia Technology Corridor, with four remote data centers across the United States, in cities such as Los Angeles, CA, New York, NY and Herndon, VA. Learn more http://www.Expertcolocation.com/about-us