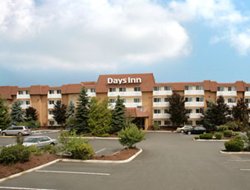 We want our customers to know that the best of services can come with the cheapest of rates.
Portland, OR (PRWEB) March 14, 2014
Greenbee Parking, a fast growing airport parking service, has just announced that all their customers using the Portland Oregon (PDX) airport can enjoy their new discounted deals whenever they are traveling. The announcement also mentioned that the new deals will come with amazingly cheap PDX airport parking rates for all kinds of parking options, both short term as well as long term. Instead of rushing to the airport every time and scrambling around for space, one can pre-book a secure spot at leisure and drive in without worries or traffic hassles at the facility booked. Even if one is booking a spot at the last minute, Greenbee will ensure a great spot and a great deal which will still offer significant savings compared to usual parking fees.
"We want our customers to know that the best of services can come with the cheapest of rates," said Christine Cooper – Marketing Coordinator, Greenbee Parking. "The discounted and cheap PDX airport parking rates that we offer includes all kinds of deals and durations. In short, our customers will never have to pay through their noses to get good service again."
Portland International Airport Parking Information
Portland International Airport is a joint civil-military airport and the largest and busiest airport in Oregon. It connects with all major domestic destinations and with several international ones in Japan, Canada and the Netherlands with non-stop flights. Along with high passenger footfall the airport also sees a high volume of cargo traffic which increases its business scope. It sees a high volume of not just leisure travelers but also business travelers due to Oregon's rising stature in various industries. All these leads to heavy ground traffic in and around the airport as well and of course, more demands for parking space.
The airport which is known for its excellent services, is now working hand in hand with private players like Greenbee Parking to expand these parking services and increase positive traveler experience here. The young service provider has already carved a niche with their innovative deals. Now with the new discounted offers and cheap PDX airport parking rates they are well on their way to become the preferred parking service in the region. They offer not just easy parking but also a significant cut in the annual parking budgets.
The Greenbee Airport Parking Solution
Greenbeeparking.com is the connection between consumers and parking vacancies in close proximity to major airports and seaports. The parking spaces are very affordable because the company has negotiated discounted rates with major hotel chains for the parking spaces that are not currently occupied. Here's how it works.
Greenbee Parking puts the available inventory of parking spaces on their website to be reserved by business and leisure travelers looking for cheap airport parking. This alternative method for finding parking equates to significant savings for the traveler. You can learn more about their offers from (http://youtu.be/RWc3dqhugFA) or via the web at (http://www.greenbeeparking.com).
About Greenbee Parking
Greenbee Parking is the nation's most innovative long term parking company, with a new way of making long term parking affordable. The company is rapidly adding new airports to its network.