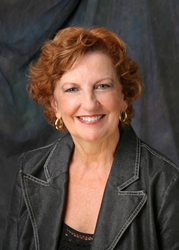 South Bend, IN (PRWEB) March 07, 2014
Center for Hospice Care and Sprenger Health Care of Mishawaka are pleased to present: Finding Hope in the Midst of Despair – a special evening for caregivers featuring Joyce Sheldon.
Joyce Sheldon is an author, inspirational speaker, faith coach and caregiver advocate. She is the author of From Fear to Faith, A Caregiver's Journey as well as Seekers and Dreamers.
Joyce's personal experiences have led her to share her insight and to embrace her mission of inspiring and nurturing the spiritual well-being of others, especially those in the role of caregiver. Joyce shares her first-hand knowledge of the mind, body, and spirit connection through moving and inspirational keynote speeches, workshops and special events.
Joyce inspires caregivers, knowing firsthand the trials and tribulations of life. Her presentation provides tools to regain focus, clarity and direction. Joyce will share her incredible journey from fear to faith, a journey she experienced while caring for her husband. Enjoy some coffee and dessert and a chance to meet Joyce immediately following her presentation.
Finding Hope in the Midst of Despair is on Tuesday, April 1, 2014, from 6:30 - 8:30 p.m. at Center for Hospice Care's Mishawaka Campus. There is no charge for this event. Seating is limited and registration is required. Please call Julie at 574-277-4100 to reserve your spot.
Center for Hospice Care is a premier not-for-profit, community-based agency improving the quality of living through hospice, home health, grief counseling, and community education. With offices in South Bend, Plymouth, and Elkhart, Center for Hospice Care serves St. Joseph, Marshall, Elkhart, Fulton, Kosciusko, LaGrange, Laporte and Starke Counties.
Sprenger Health Care of Mishawaka offers the full continuum of aging services including: Short Term Rehabilitation, Skilled Nursing, Assisted Living, Independent Living, Hospice, and Home Health.