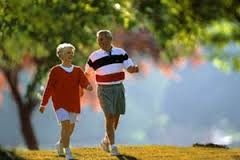 " We want the People of our neighborhood to have access to Health Screenings they can use to jump start a healthier lifestyle."Denise Stiles-Yount,Pharmacist
Jacksonville,Fl (PRWEB) March 06, 2014
The Health Mart Healthy Living Tour is on the road to celebrate and recognize community pharmacists for the important role they play as trusted healthcare providers in their communities—helping to educate and counsel on a variety of conditions that can be better managed with the help of a pharmacist. Aboard the Health Mart Healthy Living Tour's 40-foot health screening unit, tour staff will provide complimentary health screenings for risks associated with high blood pressure, diabetes, cholesterol and obesity. They will be visiting Preston Pharmacy and Home Medical on Thursday, March 13th from 3-6pm at 6022 Atlantic Blvd, Jacksonville, FL 32211.
Now in its fifth year of operation, the Health Mart Healthy Living Tour is aiming to raise awareness of the important role community pharmacists play in the healthcare system, providing broader access to clinical services and medication counseling, which helps improve the quality of care while lowering healthcare costs.  The Health Mart Healthy Living Tour will encourage consumers to initiate healthcare conversations with Health Mart pharmacists who can partner with them for better health.
Through complimentary health screenings at this pharmacy event, tour staff will identify people at risk for various health conditions and encourage them to manage these conditions with help from Health Mart® pharmacists, who advise on ways to reduce medication spending and better understand drug regimens and complications.  Health Mart® recognizes that community pharmacists are essential to the towns and cities where they live and work.
Tests Available Include:
Blood Pressure
Total Cholesterol
Blood Glucose
Hemoglobin A1C
Waist Circumference
Body Composition
Body Mass Index
We hope to see you there! For more information on Preston Pharmacy and Home Medical please visit our website at http://www.jacksonvillehomemedicalsupplies.com/.
About Health Mart:
Health Mart®, today's fastest-growing independent pharmacy network in the U.S., helps independent pharmacies attract new customers, maximize the value of existing customers, and enhance operational efficiency through managed care contracting services, marketing and advertising tools, in-store programs, and operational support. Health Mart's® distinctive, consumer-preferred logo, store design, and decor help independent pharmacists reinforce their unique role as community healthcare advisors providing exceptional counseling, patient education and wellness support at similar price points to chain pharmacies. Health Mart® delivers an industry-leading program for a set monthly fee without any up-front initiation fee and provides franchisees with a no-fault out clause. The Health Mart® franchise is owned by McKesson Corporation. For more information, please visit http://www.healthmart.com.
About Preston Pharmacy and Home Medical Supplies:
Established in 1954, the family-owned and operated Jacksonville pharmaceutical and medical supply store has proudly served the Jacksonville community for over 50 years. The professional staff specializes in prescription services, customized compound, and home medical supplies. Preston Home Medical sells, rents and services medical equipment and supplies. As part of the Jacksonville community, the pharmacy and medical supplies store takes pride in customer service and attention to detail. Each customer's need is taken into consideration at the store and treated as an individual in order to assure you receive the best treatment. For more information, please visit: http://www.jacksonvillehomemedicalsupplies.com/.