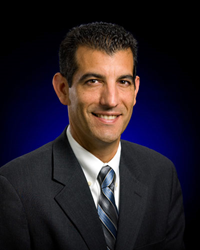 Matt is a seasoned 22-year executive with Cubic who has progressed through a number of roles and challenging assignments that have proven his management, leadership and customer relations skills
San Diego, Calif. (PRWEB) March 06, 2014
Cubic Transportation Systems (CTS), a leading integrator of information technology and payment systems and services for public transportation, announced today that Matt Newsome has been promoted to senior vice president and general manager of CTS North and South America. He replaces Richard Wunderle who is retiring after a 37-year career with Cubic.
"Matt is a seasoned 22-year executive with Cubic who has progressed through a number of roles and challenging assignments that have proven his management, leadership and customer relations skills," said Steve Shewmaker, president, Cubic Transportation Systems, and executive vice president, Cubic Corporation. "We are going to benefit from the combined strength of his Cubic experience with that of his knowledge of customer requirements and the resources required to achieve and sustain those relationships."
As general manager, Newsome will be responsible for overall performance of all programs in North and South America and execution of the NextCity vision and strategic plan in these regions.
He began his career at Cubic in 1991 as a mechanical engineer. Most recently the vice president and regional director for Cubic's West Coast operations, Newsome has been involved in the rollouts and ongoing growth of the Clipper Card system in the San Francisco Bay Area, the TAP program in Los Angeles and the Compass Card program in San Diego. He previously was a program manager and director of product marketing followed by a transfer to Cubic's Europe headquarters in London where he was the UK sales and marketing director.
He is a graduate of the University of California, San Diego, with a bachelor's in mechanical engineering. He is president of the university's Alumni Board of Directors on which he's served since 2008, and he is a trustee on the UC San Diego Foundation Board. He received his MBA from the University of San Diego in 1997.
About Cubic Corporation
Cubic® Transportation Systems, Inc., is part of Cubic Corporation. Cubic Corporation is the parent company of three major business segments: Defense Systems, Mission Support Services and Transportation Systems. Cubic Defense Systems is a leading provider of realistic combat training systems and secure communications systems. Mission Support Services is a leading provider of training, operations, maintenance, technical and other support services for U.S. and allied nations.
Cubic® Transportation Systems, Inc., is a leading integrator of payment and information technology and services for intelligent travel solutions. Cubic delivers integrated systems for transportation and traffic management, delivering tools for travelers to choose the smartest and easiest way to travel and pay for their journeys, and enabling transportation authorities and agencies to manage demand across the entire transportation network – all in real-time. Cubic specializes in design, development, manufacture, supply, installation, integration, services and information. Services provided by Cubic include on-site management, central systems, operations support, patron support, business support and field services.
Every year, nearly 7 billion rides are taken worldwide using Cubic payment and information systems. Cubic has delivered over 400 projects in 40 major markets on five continents. Active projects include London; Brisbane (Southeast Queensland) region, Australia; New York/New Jersey region; Washington, D.C. /Baltimore/Virginia region; Los Angeles region; San Diego region; San Francisco region; Minneapolis/St. Paul; Chicago; Atlanta region; Miami (South Florida) region; Vancouver and Edmonton, Canada; Sydney (New South Wales), Australia; Germany; and Scandinavia.
For more information about Cubic, see the company's website at http://www.cubic.com.
Contacts:
Debra Montner
Montner & Associates
PH: 203-226-9290 ext. 112
Cell: 203-984-7861
dmontner(at)montner(dot)com
Timothy A. Hill
Director of Corporate Communications
Cubic Corporation
PH: 858-505-2430
Cell: 858-232-2927
timothy(dot)hill(at)cubic(dot)com