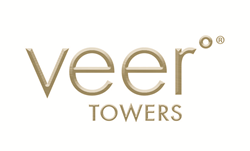 Exquisite Condominiums in the heart of CityCenter.
Las Vegas, NV (PRWEB) March 13, 2014
Las Vegas Chocolate Festival has announced that it will welcome Veer Towers as a platinum sponsor of the 3rd Annual Las Vegas Chocolate Festival. Proceeds from this year's gala will benefit the Nevada Ballet Theater, providing financial support for the upcoming season and once again proving that Las Vegas is a cultural hot-spot supported by a thriving urban community.
The Las Vegas Chocolate Festival is a celebration of all things chocolate, and patrons will have the time of their life as they indulge in the artistry of Sin City's finest chocolatiers, pastry chefs and culinary masters. The famed festival has become synonymous with giving, having donated to numerous charities and community organizations. Partnering with Veer Towers will bring two powerful forces together to offer guests an opportunity to revel in the exhilaration of this truly magnificent event, all while benefiting a great cause.
Nestled in the heart of City Center, Veer Towers, which is being sold and marketed by Pordes Residential, is the only all-residential building on the Las Vegas Strip. It invokes a life that is rich with decadence and excitement. Residents and their guests are left spellbound by the stunning architecture—the golden towers lean across each other at a five-degree angle. Elegant is an understatement at Veer Towers—it signifies the lifestyle of the elite. This superb community offers the rare opportunity to live amongst the excitement of City Center, where residents can fully immerse themselves in the decadence of Las Vegas.
Celebrity Chef Participants include: Jean-Philippe Maury (Jean-Philippe Patisserie & World Pastry Champion), Jean-Jacques Granet, Claude Escamilla (World Pastry Champion), Jean-Marie Auboine (World Champion Chocolatier), Stephane Treand (World Champion Pastry Chef) and many more.
For more information about The Las Vegas Chocolate Festival, contact Alan Semsar (702) 50-WINE-6 or visit sincitychocolatefestival.com.
###
About Nevada Ballet Theatre
Under the artistic direction of James Canfield, Nevada Ballet Theatre is a 501(c)(3) non-profit organization and the largest professional ballet company and dance Academy in the state. Committed to the highest artistic standards, this classically-based company is at home in an eclectic repertory, moving easily from the classics to the high-energy contemporary ballets. The mission of Nevada Ballet Theatre is to educate and inspire statewide, regional and national audiences and vitally impact community life through professional company productions, dance training and education and outreach. Nevada Ballet Theatre is the resident ballet company of The Smith Center for the Performing Arts. Learn more at http://www.nevadaballet.org.
About The Shops at Crystals
The Shops at Crystals is an exquisite 500,000-square-foot shopping and dining experience adjacent to the AAA Five Diamond ARIA Resort & Casino. Rivaling shopping meccas throughout the world, Crystals features the largest Louis Vuitton store in North America as well as the largest Tourbillon in the world. Flagship stores at Crystals include Prada, Gucci, Tiffany & Co., Dolce & Gabbana Men's and Women's, Roberto Cavalli and Ermenegildo Zegna. Crystals is also home to a selection of premier restaurants including Mastro's Ocean Club; Todd English P.U.B; and Wolfgang Puck Pizzeria & Cucina.