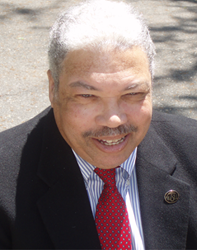 Leader in Speech Technology Industry joins startup to develop software for talking across-languages.
Atlanta, Georgia USA (PRWEB) March 06, 2014
Translate Your World (http://TranslateYourWorld.com), developers of linguistic and mobile marketing technologies, today proudly announced the addition of Dr. Chester W. Anderson III as Director of Business Development. As former head of the Advanced Products Group of AT&T Bell Laboratories, Dr. Anderson is a recognized leader in the speech technology industry, now throwing his quite considerable professional weight behind the startup called Translate Your World.
Dr. Anderson states: "I see potential in Translate Your World as the first major online voice translation software for serious business use. It functions on popular devices and operating systems anywhere, and has an accuracy rate of up to 96%. Translate Your World turns any conference, business meeting, or webinar into a multilingual experience by converting what people say into streaming subtitles in 78 languages. Then, the software turns the subtitles into a synthesized voice in the target language. Plus there is a feature for online simultaneous interpretation. The ensemble creates the first 'personal United Nations on the Web'."
Dr. Anderson holds a PhD in Geophysics from the University of Alberta, and both a MS in Physics and a BA in Physics from Wichita State University. At AT&T's Voice and Audio Processing Center of Excellence, as head of the Advanced Products Group, Dr. Anderson led his team to develop and market the "BLASR Speech Recognition Engine" and called it Watson. Watson was deployed both as a shrink-wrapped software product and as an OEM product to major computer manufacturers such as Acer. Dr. Anderson's experience is not only with mature companies, but in the "start-up" environment as well. Among others, while serving at Sound Advantage Vice President of Business Development, Dr. Anderson was responsible for negotiating a major agreement with Lucent Technologies that resulted in Lucent buying 10 percent of Sound Advantage.
Sue Reager, president of Translate Your World, is enthusiastic."Dr. Anderson is a man of vision. He has been instrumental in the development of the speech technology industry. He shares our vision of one world in which all people communicate and do business across language barriers. Dr. Anderson's expertise in software bundling, partnership building, and sales packaging for specific target audiences will be invaluable during this global launch."

ABOUT TRANSLATE YOUR WORLD
Translate your World ("TYW") develops numerous online web software that function in dozens of languages with voice and text. The Translate Your World suite includes applications for international web events, global mobile applications, media subtitling, and across-language conversation. For information visit http://www.TranslateYourWorld.com or email to contact(at)translateyourworld.com