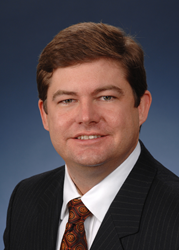 The ROTH Conference is one of the largest of its kind in the U.S.
Los Angeles, California (PRWEB) March 06, 2014
Ironridge Global Partners, LLC, a micro-cap institutional investor, will meet with senior management teams of presenting publicly traded companies at the 26th Annual ROTH Conference at The Ritz Carlton in Dana Point, California on March 9-12, 2014.
The conference will feature presentations from hundreds of growth companies, Q&A sessions, expert panels and thousands of management 1-on-1/small group meetings, one of the largest of its kind in the U.S. This event is designed to provide investors with a unique opportunity to gain insight into emerging growth companies across a variety of sectors, including Cleantech, Consumer & Retail, Energy & Industrial, Enterprise Software, Healthcare, Resources, Semiconductors & Electronics, Services and Technology & Media. This conference in by invitation only.
Companies attending the conference who wish to meet with John C. Kirkland, Managing Director of Ironridge Global Partners, for a one-on-one meeting should contact their ROTH Capital representative directly.
About Ironridge Global
Ironridge Global Partners, LLC is an institutional investor, making direct equity investments in micro-cap public companies. Its Liability for Equity (LIFE) program allows public companies to satisfy trade payables, debts and other liabilities in exchange for unregistered common stock utilizing a Section 3(a)(10) fairness hearing. Ironridge Global is the industry leader in this innovative financing structure, which substantially reduces the transactional costs and time necessary to complete a deal. The fund has entered into more than 50 equity financing transactions in the last three years, ranging from under a quarter million to over $15 million each. Ironridge Global seeks to be a long-term financial partner, assisting public companies in financing growth and expansion by supplying innovative funding solutions and flexible capital. For more information on Ironridge Global Partners, please visit http://www.ironridgeglobal.com.