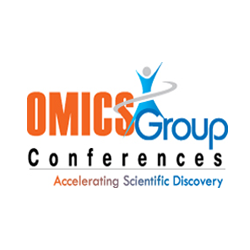 3rd International conference and exhibition on occupational health and safety to be held from June 24-25, 2014 at Valencia, Spain.
Los Angeles, California (PRWEB) March 07, 2014
Third International Conference and Exhibition on Occupational Health and Safety, an OMICS Group Conference, will be held from June 24-25, 2014 at Valencia, Spain. Occupational Health-2014 will be a two day event.
While planning the conference, Dr. Srinubabu Gedela, Managing Director and CEO, OMICS Group International addressed that "Occupational safety and health are the universal concern where organizations across the globe are striving to set the bench mark. Occupational health and safety is gaining ground increasingly with the organizations setting up conditions to maintain physical, psychological physiological wellbeing of employees to minimize health related dropouts."
Based on above principles, the organizing committee of Occupational Health-2014 decided the theme of the conference to be - Responsibilities and Modern Input Methods to Reduce Accidents at Workplace. This theme is reported to be supported by OMICS Publishing Group open access journals.
OMICS Group said that Occupational Health and Safety Conference 2014 will be attended my many eminent keynote speakers and some of the names will include Ruddy Facci, Professor & Chairman of ICOH, Brazil; Vazquez Morgan, Louisiana State University Health in Shreveport, USA; Chen-Peng Chen, China Medical University, Taiwan; and SayedAshour Ahmed, Assiut University, Egypt.
Occupational Health and Safety Conference 2014 organizing committee said that the conference will also host Young Researchers Forum which will provide young researchers with the possibility to meet and discuss research topics and methodologies, share and develop ideas, learn from each other and gain knowledge from senior researchers. Apart from this there will be Poster Competition to encourage students and recent graduates to present their original research which will be later published in the OMICS Group Journals.
The scientific program of Occupational Health-2014 is said to gather visionaries to promote research discussions and presentations to evolve many thought provoking strategies on Occupational Health & Safety.
University of Munich is said be one of the exhibitors at the 3rd International Conference and Exhibition on Occupational Health and Safety. LMU is a well-established organization with an Occupational and Environmental Epidemiology & Net Teaching Unit. This unit covers wide range of research activities, academic courses and publication in the field of occupational health and safety.
OMICS Group International Conference, Occupational health-2014 is also reported to attract participants from universities like China Medical University, Changwon National University, University Hospital Munich (LMU), Trnava University, Assiut University, Finnish Institute of Occupational Health, University of Granada, MatejBel University, Changwon National University, and AlJouf University.
In addition to this, OMICS Group International organizes more than 100 international scientific conferences and publishes around 350 open access scholarly journals. OMICS Group organizes medical conferences, pharmaceutical conferences, and life science and engineering conferences also.
Occupational health-2014 organizing committee declared that the conference will schedule and coordinate meetings experts in the occupational health and safety across the World.
Anyone interested in attending the conference or for more information related to the subject of this release can contact Mr. Mukul Singh at occupationalhealth2014(at)omicsgroup(dot)us or occupationalhealth2014(at)conferenceseries(dot)net.
Visit for more information on conference: http://occupationalhealth2014.conferenceseries.net/.
Organizer's office:
Organizing Committee
Occupational Health-2014
International Medical Conferences
5716 Corsa Ave, Suite110
Westlake, Los Angeles
CA-91362-7354, USA
Office: +1- 650-268-9744
Fax: +1-650-618-1414