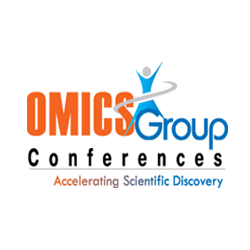 Los Angeles, CA (PRWEB) March 10, 2014
While Pathology-2014 conference considers 'Leading edge technology, techniques and current advances in the field of pathology' as the theme of the conference, Dermatlogy-2014 emphasizes on the 'Advanced Therapeutic and Modern Dermatological Technologies' as the main theme of the conference.
Leading Dermatological, Veterinary, Gastrointestinal, Clinical and Toxicological pathologists like Jianhua Luo of University of Pittsburgh School of Medicine, USA, Philipp A. Schnabel from University Clinics Heidelberg, Germany, Bogdan Czerniak of UT MD Anderson Cancer Center, USA, Michael Arnold of Nationwide Children's Hospital, USA, Evgenija Kogan from I.M.Sechenov State Moscow Medical University, Russia and Alessandra Ceolin Schmitt of Emory University Hospitals, USA are going to address as keynote speakers of Pathology-2014, a OMICS Group Conference.
Dr. Srinubabu Gedela, the CEO of OMICS Group International, revealed that Pathology-2014 will provide cut through idea on pathology, pathological processes, and scientific & technological advancements through the exhibition on pathology. It will display various prototypes related to arenas of pathology, giving an intensive and practical dimension to the perception.
Prof. Philp A. Schanbel, University of Heidelberg's Workshop on "Lung Carcinoma: Recent Challenges and Solutions" is going to be part of this international life science conference on 3rd International Conference and Exhibition on Pathology. The international life science conference is said to be supported by OMICS Publishing Group.
Major Tracks of the Pathology Conference include Anatomical Pathology, Veterinary Pathology, e-Pathology, Clinical Pathology, Ultra-structural Pathology, Molecular Pathology, Dermatopathology, Pathobiotechnology, Renal Pathology, Surgical Pathology, Translational Pathology, Oral & Maxillofacial Pathology, Forensic Pathology, Diagnosis Pathology and Modern Pathology.
OMICS Group's international clinical conference - Dermatology-2014 focuses mainly on key issues like Dermatopathology, Teledermatology, Herbal Dermatology, Skin Cancer. Atopic Dermatitis , a long-term skin disease and Facial cosmetic surgery.
Renowned speakers like Madalene C.Y. Heng, Chief of Dermatology at the UCLA, USA, Rangaiah Shashidharamurthy, PCOM-School of Pharmacy, USA, Chuanjian Lu of Guangdong Provincial Hospital of Chinese Medicine, China, MA Freudenberg of BIOSS University, Germany, Jennifer Burris from New York University, USA and Luna Tanrikulu, Zekai Tahir Burak of Women's Health Training and Research Hospital, Turkey are going to deliberate on key issues related to dermatology at the Dermatology International Conference 2014.
The Major Tracks that are part of Dermatology International Conference 2014 include Dermatological Diseases, Clinical Dermatology, and Dermatology: Therapies & Advances, Diagnostic Techniques in Dermatology, Allergy, Pediatric Dermatology, Cosmetic Dermatology, Skin-Toxico Pharmacology, Psychodermatology, Dermatological Oncology, and Regulatory Affairs in Dermatology, Burns, Herbal Dermatology, Cosmetic Surgeries and Aging Dermatology.
In addition to this, OMICS Group International organizes more than 100 international scientific conferences and publishes around 350 open access scholarly journals. OMICS Group organizes medical conferences, pharmaceutical conferences, and life science and engineering conferences also.
Young Research forum and the poster presentation competitions meant to encourage the young and budding scientists are added attraction to both the conferences.
For more information on the subject of this release, please contact:
dermatology2014(at)omicsgroup(dot)us
Visit for information: http://dermatology2014.conferenceseries.net/
pathology2014(at)omicsgroup(dot)us
Visit for information: http://pathology2014.conferenceseries.net/
Organizers office:
5716 Corsa Ave., Suite 110,
Westlake, Los Angeles,
CA 91362-7354, USA
Tel: 1-650-268-9744
Fax: 1-650-618-1414
Toll free: 1-800-216-6499 (USA & Canada); 1-800-651-097 (Australia)