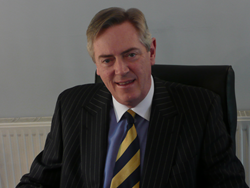 Mark has extensive experience of buying and selling businesses at the highest levels with both SME's and large corporates.
(PRWEB UK) 7 March 2014
Stirling, the Birmingham-based Business Transfer Specialists, recently prepared a short table of the main FTSE P/E ratio indices for two years from the end of 2011 up to 31 December 2013. The increases in the Industrial Sector ratios were found to be quite phenomenal, ranging from increases of just over 20% to 40% over the last year and from 38% to 90% over the last two years. These included General Industrial, Industrial Engineering, Industrial Support Services, Consumer Goods and Technology – Software & Computer Services. The current positive sentiment is being driven by a perceived industrial recovery in the US. Subject to events with Russia, there could be further growth in the ratios during 2014, as the world economy gradually climbs out of five years of recession.
As businesses have managed to turn themselves around and with increased business values, "many business owners are now considering whether or not it is the right time to sell, particularly those at or near to retirement age," according to Roger Smith, owner of Stirling. To help deal with the increased number of enquiries, Roger explains that his team has just been strengthened through the appointment of Mark Pilsbury, who has had first hand experience of buying and selling businesses.
Roger goes on to state that "Mark has extensive experience of buying and selling businesses, including business valuations and negotiating at the highest levels, with both SME's and large corporates. Mark has both successfully started and merged his own IT reseller business from scratch, becoming a group MD, prior to negotiating a further 5 acquisitions. The Group was subsequently sold after Mark had assembled a disposal team including accountants and lawyers, arranged an independent company valuation and formulated a negotiation strategy, which led to a cash only trade sale worth £35m (significantly above market value). As a result, our team has been considerably strengthened and Mark's experience will be of great benefit to anyone wishing to sell their business."