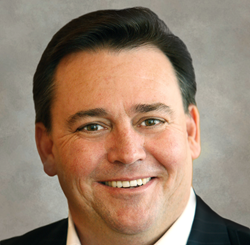 'What really sets Dyn apart from others companies, is the team of people they have behind their technology.' - Ben Snart, IT & Development manager at Cupid Media.
Manchester, NH (PRWEB) March 10, 2014
Dyn, the worldwide leader in Internet performance solutions, announced today the opening of their first Asia Pacific office in Sydney, Australia. Additionally, the company has named Martin Ryan, former CEO of MetaCDN, as Managing Director for the region.
The Asia Pacific region is a strategic location to Dyn for two reasons. First, Internet performance is driven by proximity to end users. More than 40 percent of global Internet users are now based in Asia Pacific, according to a report by comScore, a digital analytics company.
Secondly, Asia Pacific is home to some of the most innovative and fastest growing companies in the world. In fact, 10 of the Alexa Top 25 websites are headquartered in the Asia Pacific region. Dyn already has more than 90,000 customers, both businesses and consumers, in the region, including Drugs.com, Tokopedia, Effective Measure and Cupid Media.
"Email is a core component of any business. It is critical that the millions of emails we send every day are hitting our customers inbox," said Ben Snart, IT & Development manager at the Australian-based Cupid Media, a leading online technology company that owns and operates 35 specialized niche dating sites, with over 35 million members internationally. "Dyn ensures this happens! What really sets Dyn apart from others companies, is the team of people they have behind their technology. The team of experts at Dyn are passionate about what they do and there is comfort in the fact they are constantly monitoring and working to improve our deliverability rates."
"We're really excited to be working with Dyn," said Nick Le Mouton, CTO of Drugs.com, the world's most popular medicine information website. "Health issues don't operate on a schedule. People access our site at all hours of the day. And they're not looking for cat videos, they're searching for medical information that impacts their lives. We know our website must always be available, fast and reliable. Dyn helps make that possible and allows us to focus on what we do best: providing the most accurate medicine information on the web."
Additionally, Dyn has great partners, like Melbourne IT Enterprise Services, an Australian leader in Managed Platforms, Managed Cloud, and Professional Services.
"Dyn has done a great job providing our clients with top shelf DNS service, giving them both a local presence with their Sydney PoP and a global presence for those thinking big," said James Rabey, Director of Product & Marketing, Melbourne IT Enterprise Services.
Dyn has long understood the benefits of having a strategic focus on this region. Dyn, the cloud-based Internet performance company, currently has Points of Presence (PoPS) in Australia, Japan, Hong Kong, India and Singapore. In fact, roughly 13 percent of overall DNS queries received by Dyn are received by those Asia Pacific servers.
"To continue being the global leader in Internet performance solutions we knew we needed to expand our status in the Asia Pacific region," said Kyle York, Dyn Chief Revenue Officer. "Having our first office in Sydney proves our commitment and investment in serving customers and growing our business in this part of the world."
Martin Ryan
Tasked with growing this office will be technology veteran Martin Ryan. Ryan, who has previously held executive positions at MetaCDN (currently a board member), MIA (acquired by Mandalay Digital), KACE (acquired by Dell) and WebCentral (acquired by Melbourne IT), and has a long history of successfully scaling international tech companies in Asia.
"Dyn has a strong reputation as being a leader in Internet performance solutions," Ryan said. "My job is to bring that reputation to the Asia Pacific region. What Dyn does well: their engineering excellence, their devotion to customer service and their strong business culture resonates in every corner of the world."
Dyn, which is headquartered in Manchester, NH, has their EMEA office in Brighton, UK, as well as an office in San Francisco.
Dyn solutions are at the core of Internet Performance. Through traffic management, message management and performance assurance, Dyn is connecting people through the Internet and ensuring information gets where it needs to go, faster and more reliably than ever before. Incorporated in 2001, Dyn's global presence services enterprise, small business and personal customers. Visit dyn.com to learn more about how Dyn delivers.
Dyn Media Contact
Adam Coughlin | acoughlin(at)dyn(dot)com | 603.714.5798