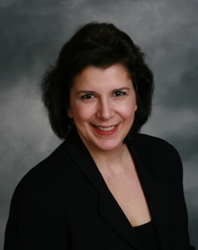 Training is a key element of the rules proposed by FINRA as the rules are requiring LCFB firms to provide specific training and may ask the firm to do additional special training.
The Woodlands, Texas (PRWEB) March 06, 2014
The proposed registration category discussed in Regulatory Release 14-09, and the proposed LCFB Rule Set appears to be FINRA's response to the perception that FINRA applies a one-size fits all set of rules to firms that provide corporate financing, mergers and acquisitions advice, advise issuers on raising debt and equity capital in private placements with institutional investors, or advisory services on a consulting basis analyzing strategic and financial alternatives. This regulatory approach has created excessive regulatory costs and structure for broker-dealers that are only registered with FINRA so that they can receive transaction-based compensation as part of their services.
Under the proposed LCFB Rule Set, FINRA has relaxed a number of its regulatory requirements for LCFB's, which should result in lower regulatory costs, both in terms of money and resources, for a number of firms impacted. Daniel LeGaye of The LeGaye Law Firm stated that "while the LCFB Rule Set still imposes regulatory obligations on these brokers which are not relevant to their business, this does represent a significant shift that should be welcomed by the member firms engaged in the limited corporate finance business."
The areas of relaxed regulation include the following:
Continuing Education. Under the LCFB Rule Set, LCFB's would not be subject to the regulatory element of FINRA's continuing education requirements, only the annual firm element requirements. However, FINRA would may require LCFBs to provide special training to its covered persons.
Customer Information & Know your Customer ("KYC"). More limited customer information requirements would be imposed and an LCFB would only be required to use reasonable diligence to know the essential facts concerning every customer and concerning the authority of each person acting on behalf of such customer.
Anti-Money Laundering ("AML") Examinations. While LCFB's are required to have an AML Program, they will only have to provide for independent testing every two years.
Supervisory Controls Review and Certification. LCFB's would not be subject to FINRA Rule 3012, and as such would not have to establish, maintain, and enforce a system of supervisory control policies and procedures. Additionally, the Chief Executive Officer be not be required to certify them annually.
Other Significant Regulatory Requirements Waived. LCFB's would not be required to have annual compliance meetings, conduct a review, at least annually (on a calendar-year basis), of the businesses in which it engages and all Office of Supervisory Jurisdiction's and or internal inspections of branch offices pursuant to FINRA Rule 3110 (c); and an abbreviated version of FINRA Rule 2210 has been proposed which essentially prohibits false and misleading statements.
Ongoing Regulation
A number of the LCFB Rule Set are incorporated by reference or subject to new limited rules. Following are a few of the significant regulatory issues that should be considered when reviewing and or commenting on the FINRA Rule Set.
Financial and Operational Rules. The LCFB Rule Set does impose upon an LCFB net capital requirements, the requirement to maintain a FINOP, to have an annual Public Company Oversight Accounting Board financial audit and to maintain a fidelity bond.
Purchasers Limited to Institutional Investor. An LCFB would not be permitted to qualify, identify or solicit potential purchasers of securities, unless the purchaser meets the definition of "institutional investor." However, an LCFB would be allowed to serve clients (such as individuals or entities seeking advice on securities offerings or sale of businesses) who do meet the "institutional investor" definition. The term "institutional investor" has the same meaning as that term has under FINRA Rule 2210, which includes an investor with total assets of at least $50 million; and any person acting solely on behalf of any such institutional investor.
Due Diligence. While the KYC Rules are being amended, a LCFB firm will have to have a reasonable basis to believe that a recommended transaction or investment strategy is suitable for the institutional customer. To this end, a customer's investment profile includes, but is not limited to, the customer's age, other investments, financial situation and needs, tax status, investment objectives, investment experience, investment time horizon, liquidity needs, risk tolerance, and any other information the customer may disclose in connection with a recommendation. The limited corporate financing broker or associated person may not disclaim any responsibilities under this Rule.
For a copy of the complete article, including the suggested action items related to how to address the best practices considerations set forth in the advisory, please click here.
About The LeGaye Law Firm
We bring knowledge and experience to address the complex legal considerations facing broker-dealers and investment advisors with respect to their registration, regulatory and compliance challenges. To that end, our professionals have extensive experience with the SEC, FINRA, NFA, and state securities regulators. To find out more about The LeGaye Law Firm, click here to visit our website.