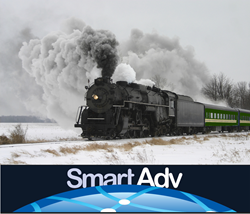 Where does this new funding revolution leave an entrepreneur with an idea too complex for a Tweet or a product too narrow to go viral on Facebook?
West Palm Beach, FL (PRWEB) March 07, 2014
Crowd Funding has turned the process of venture financing upside down. Consumers are being enlisted to provide market research, product promotion, advertising and investment funds in addition to fulfilling their traditional role as customer. These new Crowd Funders are financing the production of things they want to buy before those things even exist and rejecting things they don't before a penny is wasted on production. The efficiency of this new paradigm is an improvement over the days when only cigar chomping tycoons got to decide which new business would live or die and what new products we could see or buy. Crowd funding provides a multitude of advantages for consumers, entrepreneurs and society as a whole. The primary beneficiaries have been those selling hot new consumer products. But what about businesses that aren't selling sexy widgets?
Where does this new funding revolution leave an entrepreneur with an idea too complex for a Tweet or a product too narrow to go viral on Facebook?
SmartADV has begun offering a new financial marketing service to entrepreneurs to get those deals noticed.
"The Jobs Act can benefit everyone," said Paul Williams, a managing partner at SmartADV, LLC. "The new rules unleash our ability to help companies fund their ideas and sell their products. We know raising money isn't easy; most of us at SmartADV have been doing it professionally for decades. Raising investment funds requires a unique mix of hard work and skill-sets that our team brings to the table. Entrepreneurs should be able to focus on making products and running their business. No worthy venture should die because the inventor isn't a financial marketing expert. That's our job."
SmartADV, LLC. is a marketing firm that specializes in providing advertising solutions for financial services companies. Smart ADV works with crowd funding platforms to enhance the success of their offerings by providing targeted exposure to investors. SmartADV operates an affiliate network where publishers and marketers compete for the advertising dollars of SmartADV clients.
The old adage is true. "Beauty is in the eye of the beholder," states Williams. "The key to successful crowd funding is to find the right crowd - ideally one that understands and appreciates your opportunity. The hipsters over on Kickstarter.com are funding companies that make motorized paper airplanes and bacon flavored cookies. What they do is very cool and it's great for funding that sexy widget, but that circle of users is unlikely to show the same level of financial appreciation for a complex new medical device as would a group of wealthy doctors. Most of us don't look like Brad Pit, yet we still find love. The same is true of most deals. There's an investor out there for every venture, your venture just has to be seen by the right investors. At SmartADV we specialize in facilitating that exposure."
One sight that is becoming a common on many funding platforms is the partially funded deal. Funding portals are becoming littered with deals that get close to their funding goal, but then stall. Sometimes this is due to the individual deal, but it's often due to the mathematical reality of viral marketing. The difference between an idea that spreads and one that dies is often determined by a decimal point on the interest scale of the audience that initially sees it.
"Most companies just need a little push," added Williams. "When we put a company in front of the right audience it passed between individuals who share a common interest. These circles are often small and tight, but most companies aren't looking for a lot of investors, they're just looking for the right ones. We understand what it takes to drive this process so it's legally compliant and economically sound. Our network at SmartADV.com provides the engine and our team provides the funding experience and expertise to get the job done. We help companies over the fundraising hump so they can move forward. That's the American dream."
Funding platforms and companies raising funds can contact SmartADV at: 561.283.4555.
SmartADV, LLC is a wholly owned subsidiary of Intelligent Holdings, Inc., which operates SmartADV.com, an affiliate marketing network where financial publishers and marketers compete for the advertising business of financial product and services providers. In addition to marketing traditional financial products like mutual funds and investment newsletters, SmartADV has created a special program for funding platforms and sites to assist them in their efforts to grow their portals and find investors for their listed companies in compliance with the new Jobs Act and Regulation D 506c offering regulations. SmartADV may also work directly with select companies seeking funding over $1 million. The principals of SmartADV each have over 25 years of financial marketing, fundraising and/or internet marketing experience raising hundreds of millions of dollars for new ventures.
Intelligent Holdings, Inc. ("IHI") is a marketing company that maintains a massive database of over 270 million consumers across the United States that it leverages for a variety of marketing, revenue sharing and entrepreneurial ventures. IHI also acts as a holding company for a variety of other marketing and technological assets and resources. Businesses that might benefit from these marketing resources are urged to contact us.
For more information contact:
SmartADV LLC
Paul Williams
Managing Partner
561.283.4555
PWilliams(at)SmartADV(dot)com
http://SmartADV.com
1655 Palm Beach Lakes Blvd
Suite 1005
West Palm Beach, FL 33401