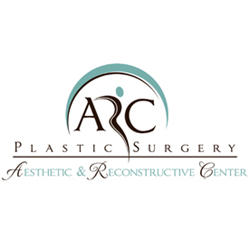 Aventura, FL (PRWEB) March 07, 2014
In contrary to a popular belief, plastic surgery is not always for vain or cosmetic purposes alone. It can be very important for helping people who experience physical trauma and severe injury, or those with genetic defects, as a reconstructive tool. This is why the ARC Plastic Surgery center in Miami specializes in reconstruction of every part of the body for patients.
ARC Plastic Surgery, a center for cosmetic surgery in South Florida, announced today that a new series of interviews with their lead physician, Dr. Jeremy White, is being released on their website publicly. These videos cover topics such as facelifts, eyelid surgery, abdominoplasty, rhinoplasty, breast augmentation, liposuction technology, non-surgical ear molding for infants, and more.
Anyone looking for a total solution for plastic surgery in South Florida will be pleased to find ARC Plastic Surgery, that offers many different types of procedures, from body and internal procedures (like liposuction) to facelifts, and more. To determine eligibility for surgery, Dr. Jeremy White will consult with and examine a potential patient to determine their candidacy for surgery.
When a potential patient is determined to be a candidate for surgery, the center schedules an operating date, and Dr. Jeremy White prescribes the pre-operative treatments necessary, if any. These can range from special eating and drinking instructions to pre-surgical drugs. Dr. White is certified and fully qualified in whole-body plastic surgery, and carries a reputation of being one of the foremost plastic surgeons in Miami and Aventura area. He trained at the George Washington University in Washington, DC, where he developed many of his specialties.
Recovery for cosmetic surgery, depending on the operation, can be anywhere from a few weeks to six months. ARC Plastic Surgery is the only stop that patients need to make, as all necessary medi-cations and procedures are available there.
About ARC Plastic Surgery Aventura: Plastic surgery in Fort Lauderdale and the Miami area is more fre-quent, per capita, than in other regions. This is why ARC has set up its efficient, fast, and ultra-modern center in the very central area - Aventura. ARC is a center for almost every type of plastic surgery, including face and neck procedures and reconstructions, to body procedures (liposuction, abdomi-noplasty, brachioplasty, gluteoplasty, etc.). The three videos announced today total about 44 minutes in viewing time, and are available free and publicly at http://www.arcplasticsurgeons.com/videos/.
For more information, or to schedule a free consultation, call 305-501-2000 or visit http://www.arcplasticsurgeons.com/.