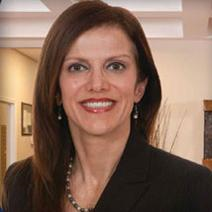 Orlando, Florida (PRWEB) March 26, 2014
Zahra Umansky, attorney with Orlando-based Umansky Law Firm, was proud to attend the Orange County Sheriff's Office Award Ceremony. The event was held Wednesday, March 5th, 2014. The location was at the Majestic Life Church in Orlando, Florida.
The ceremony recognizes the 2013 Citizen, Civilian, Chaplain, Reserve Deputy, Deputy and Squad of the Year, in addition to members of the Orange County Sheriff's Office.
Attorney Umansky was invited to the event because of the help she provided to local law enforcement.
"I am honored to be able to teach OCSO recruits regarding courtroom testimony," Attorney Umansky said. "It was a pleasure to use my experience to train new police officers."
Anyone who has lived in Orange County knows the growth surge that this county has experienced in the past three decades. Originally, Orange County covered most of central Florida from coast to coast, but today Osceola, Lake, Volusia and Seminole counties have been carved out of the Orange County.
As the physical boundaries have changed, so has the duties of the Sheriff. The urban environment of the 21st century requires the head of law enforcement to have a working knowledge of individual communities because they all must work together to combat crime in the county. On November 4, 2008, Sheriff Jerry L. Demings took the office as Orange County's first African-American Sherriff.
Sheriff Demings is the 28th elected sheriff of Orange County, and he comes into the office with a unique skill set and effective plans for the county. His primary belief is for each individual law enforcement agency to work together for the good of the entire county forming strong partnerships within the communities. Sheriff Demings' main philosophy of policing is referred to as Community Oriented Policing, and is a cornerstone of the department today. On an annual basis he oversees $320 million in a department of 3,200 officers and is completely responsible for Orange County law enforcement.
At the last awards ceremony October 31st, 2013, Detective Anna Connelly was awarded a medal of commendation.
Ceremonies are held quarterly.