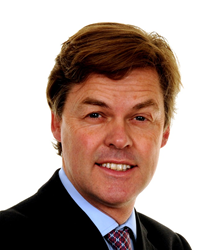 Regardless of whether a card is EMV or not, it is vitally important that it functions correctly when used by the cardholder. Our EMV and magnetic stripe test tools are increasingly being chosen in the US to provide that assurance.
Petersfield, UK (PRWEB) March 07, 2014
Barnes International, a global smart card test tool leader, today reported an increase in activity to US companies involved in the manufacture, personalization and issuance of EMV and non-EMV payment cards in the last 12 months. By selecting Barnes' test solutions and EMV training, these organizations can assure the quality of their cards; speed up EMV product development and payment scheme certification; and reduce card issuance costs.
Barnes solutions include magnetic stripe analyzers and EMV chip test tools; they are used worldwide by card manufacturers and test laboratories to ensure the development and manufacture of high-quality cards which meet ISO and EMV requirements. Card quality assurance is one of the reasons why financial institutions, issuers and personalization bureaus choose Barnes, but they have the added requirement to ensure their chip debit and credit cards and mobile payment products meet the requirements and recommendations of their chosen payment scheme, such as American Express, Discover, MasterCard or Visa.
Ensuring that magnetic stripe data on payment cards meets ISO and MasterCard CQM standards remains one of the most common test requirements for Barnes tools. For that reason, Catalyst Card Company, based in Colorado and CPS Cards, headquartered in Pennsylvania, recently selected the Barnes Mag-Tester REVO, a magnetic stripe analyzer. Meanwhile, Barnes is experiencing growing demand for their EMV card personalization validation test tools which is only set to be an upward trend from banks, issuers and bureaus as they migrate their card base to EMV to meet the upcoming Visa, MasterCard, American Express and Discover Liability Shift mandates in 2015. In order to provide the high levels of service which Barnes customers have come to expect, Barnes has recently expanded the team to provide US customers with local sales and technical support.
Brian Summerhayes, Managing Director, Barnes International says, "Regardless of whether a card is EMV or not, it is vitally important that it functions correctly when used by the cardholder. Our EMV and magnetic stripe test tools are increasingly being chosen in the US to provide that assurance because of their reliability, accuracy and ease of use. It doesn't matter who the issuer or payment network is, or if the payment application is contact, contactless or mobile, our customers rely on our tools to ensure they can develop cards quickly, get them certified and deliver quality cards to their customers."
Barnes will be showcasing their EMV test tools at BAI Payments Connect 2014 taking place on the 10-12 March in The Mirage, Las Vegas. Commenting on the event, Brian Summerhayes added, "BAI Payments Connect 2014 is the ideal meeting place for US payments professionals to learn about the latest trends, and share challenges and solutions. We look forward to discussing with our customers, partners and prospects the ways in which we can help them to quickly roll out quality assured and payment scheme accredited EMV card programs to deliver increased security to their customers."