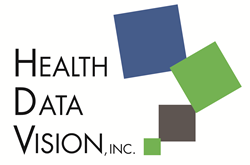 Burbank, California (PRWEB) March 07, 2014
The multi-faceted SaaS solution provides an integrated, highly automated and fully transparent way of managing projects of any type and size, meeting the needs of traditional chart audits, the increasingly critical 'Verify or Delete' as well as RADV (CMS Audit) preparation and response initiatives. Kristen Joyce, Senior Director of Risk Adjustment at HDVI, says, "What we are bringing to market at this critical time for Medicare Advantage plans is hard to overstate. These plans have to retool for the significant changes coming their way with very little time to do it. HDVI is providing them with a platform that eliminates many headaches while giving their staff flexibility, control and valuable insight."
The HDVI workflow solution guarantees complete traceability and transparency. Designed by some of the industry's most senior Risk Adjustment specialists and certified coders, the solution also features a comprehensive set of real-time reports and analytics spanning from project status to drill-downs into individual members, HCCs, provider specialties and more. "Risk Adjustment is about so much more than just revenue. It is about care management, cost management, managing exposure for RADV audits and the long view on revenue, especially when considering the increasing importance of STARS Ratings," says Michael Curran, COO.
HDVI's unique approach and software capabilities also significantly minimizes 'provider abrasion', referring to the increasing demand on providers needing to expend time and resources in providing the needed medical records to their health plan partners. Early feedback from both provider groups and health plans on this emerging capability has been extremely positive.
About Health Data Vision:
Health Data Vision, Inc., provides a SaaS-based healthcare analytics platform for medical records analysis and targeted solutions for HEDIS® Hybrid, Medicare and Exchange Risk Adjustment and comprehensive, year-round clinical data analysis efforts as well as RADV Audits. The platform provides flexible scalable workflows and automation for medical records-intensive project needs of health plans in the United States.
HDVI's patent-pending, process-centric approach provides state-of-the art automation, quality and audit features, and real-time analytics; all critical for successful medical record review initiatives. For more information about Health Data Vision, Inc., visit http://www.healthdatavision.com or call (866) 969-3222. For more information about this press release, contact pr(at)healthdatavision(dot)com.