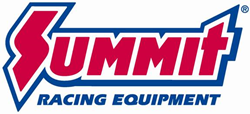 Tallmadge, OH (PRWEB) March 07, 2014
Owners of late model pickups and SUVs can improve their vehicles' performance, hauling capacity, and looks with these new products now available at Summit Racing.
Air Lift Load Lifter 5000 Ultimate Air Spring Kits
Air Lift Load Lifter 5000 Ultimate Air Spring Kits are well suited for pickup trucks, vans, wreckers, fifth-wheels, motorhomes, or large vehicles requiring serious load-handling capability. The kits have an internal jounce bumper to dampen road shocks and ensure a smooth ride. The air springs feature 2-ply commercial-grade bellows for added durability and load capacity.
Corsa Sport Cat-Back Exhaust Systems
Upgrading a truck's exhaust for more performance often comes at the expense of exhaust tone. Corsa's Sport Exhaust Systems use a patented reflective sound cancellation technology to improve exhaust flow while suppressing the audible drone. The end result is a significant increase in horsepower and torque, with an aggressive exhaust note that won't fatigue the ears on long highway drives.
Raceline Octane Chrome Wheels
With eight split spokes drenched in brilliant chrome plating, these wheels offer an instant style upgrade. They also feature riveted accents for a beadlock-style look. Their one-piece aluminum construction means they are stronger and lightweight.
Summit Racing Equipment
SummitRacing.com
1-800-230-3030