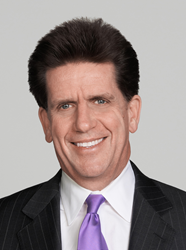 This year's Forum will attract more than 300 senior leaders from the retail and consumer goods industry.
CHICAGO, IL (PRWEB) March 07, 2014
The Network of Executive Women NEW Executive Leaders Forum 2014 will explore "power, influence and impact" with four featured speakers, eight concurrent workshops and a roundtable discussion with women board directors, July 29-31 at the Terranea Resort outside Los Angeles. More than 300 senior executives from the consumer goods and retail industry are expected to attend the invitation-only event.
Albert Carey, CEO of PepsiCo Americas Beverages — a veteran PepsiCo leader responsible for billions of dollars in revenue and thousands of employees — will discuss the power of leadership at a special dinner event July 30.
Ann Fudge, former chairman and CEO of Young & Rubicam Brands, will open the general session with a keynote address on "Unleashing Your Authentic Power" July 30. Tina Brown — former editor of Vanity Fair and founder of the Women in the World Summit — will close the NEW Forum July 31 with a keynote on "Making a Graceful Transition to the C-Suite."
Other featured speakers include Sumeet Salwan, senior vice president, human resources, North America for Unilever, and Kendra Doyel, vice president, public relations for The Kroger Co.'s Ralphs Grocery and Food 4 Less/Food Co. chains. Doyel will lead an interactive "NEW Forum Town Hall" event on women's leadership.
Eight Leadership Circles will explore how executives can increase and leverage their power and influence to achieve career and organizational goals. Facilitators include senior industry leaders Susan Chapman-Hughes of American Express, Joy Chen of Yes To Inc., Vicki Escarra of Opportunity International, Maria Lindenberg of Chevron Corp., Marissa Nelson of Ahold USA, Virginia Simmons of McKinsey & Co. and Jesse Spungin, formerly with ConAgra Foods.
"The Power of a Great Board" roundtable discussion will be moderated by Liz Lempres of McKinsey & Co. It will feature Michele Buck, president of North America for The Hershey Company, who serves on the board of New York Life Insurance Co.; Angela Braly, board director at Procter & Gamble; Janet Grove, board director at Safeway Inc.; and Susan Kropf, board director at The Kroger Co.
The NEW Forum also will offer peer coaching and executive coaching sessions on a variety of leadership topics, an Evening at the Forum reception and dinner and other networking events.
Vicki Felker, vice president of pet specialty, customer development group for Nestlé Purina Petcare, and Barbara Walker, senior vice president, consumer marketing for Safeway Inc., are co-chairs of this year's NEW Forum and will appear on stage as emcees.
For more information visit newonline.org/forum.
ABOUT THE NETWORK
The Network of Executive Women is the retail and consumer goods industry's largest women's leadership organization, with more than 8,500 members representing 750 industry companies. The Network has 98 national sponsors and 20 regional groups in the United States and Canada. It hosts dozens of local events and two national conferences each year. For more information visit newonline.org.