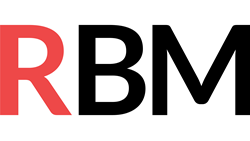 Our mission at Geary LSF is to Do Better for our clients.
San Francisco, CA (PRWEB) March 12, 2014
Geary LSF Group, Inc., a global full-service digital marketing agency headquartered in San Francisco, announced today that it has acquired Red Bricks Media (RBM), an industry leader in content marketing and social media. The acquisition will add to Geary LSF's extensive client portfolio and expand their Earned Media division.
"Our mission at Geary LSF is to Do Better for our clients," says Daniel Laury, President and CEO of Geary LSF. "We do more so our clients do better. By acquiring Red Bricks Media, we are expanding our breadth of earned media services and increasing the opportunity for our clients to exceed in their digital advertising efforts. We're on the cusp of a new phase in content marketing where marketers are better able to connect with their audience, offer educational insight, and target consumers with the right content at the right time to increase conversions. RBM does this better than anyone, and we're pleased to welcome them to our expanding family."
In addition to content marketing and social media, Red Bricks Media is most known in the digital advertising industry for placing an early emphasis on synthesizing large amounts of marketing data in order to create and optimize digital experiences. With the acquisition, Geary LSF welcomes Hillary Werronen as Director of Client Services out of their San Francisco headquarters. Hillary, previously Director of Integrated Solutions for RBM, will support Geary LSF's West coast clients through strategic development and optimization.
About Red Bricks Media
Red Bricks Media is a specialist agency of marketing technologists based in San Francisco, CA and a leader in content marketing. RBM takes a highly interactive and agile approach to digital marketing in order to capitalize on dynamic media and the ever-evolving technology ecosystem.
About Geary LSF Group
Geary LSF is an integrated full-service digital marketing agency that helps companies large and small, Do Better with their digital marketing efforts. It provides advertisers with comprehensive services from Strategy to Development, Media Planning to Placement, SEO, SEM, Analytics, Social, Local and Mobile media. Headquartered in San Francisco, California, the 240-people strong Geary LSF has offices on two continents, manages more than $120M in media spend and oversees campaigns for more than 450 brands worldwide including: WD-40, Bumble Bee Foods, Megapath, Ashley Furniture, Aramark, Target, Club Med and several others. For more information, please visit http://www.gearylsf.com.