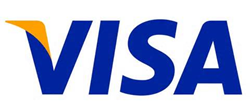 It was not a critical factor that we be the first. What was important was that this problem be solved. We feel we have an answer through our relationship with iMerchant Direct
Denver, Colorado (PRWEB) March 07, 2014
On Wednesday, March 6th, CannaJuanaBuy.com offered the first of a continuing web series on credit card processing for the Cannabis industry. This initial event was well attended and included a wide-ranging discussion that explained how their partner, iMerchant Direct, is confident in the ability to now offer legitimate Visa, MasterCard, and Discover credit card processing.
"The industry has been saddled with a difficult hurdle up until now. There is a contradiction between Federal regulations and State's rules. There are many states with legal marijuana available for medical and recreational use. In fact, there are thousands of dispensaries providing a growing tax income to those states. Unfortunately, banking has lagged behind in determining a reasonable approach to allow those dispensaries to make deposits in banks; as well as having the ability to honestly take credit card transactions," said Steve Bederman, CEO of CannaJuanaBuy.com (CJB).
As an organization, with a staff that has worked for over two years in direct sales to both dispensaries and consumers, CannaJuanaBuy has searched the world for a viable solution.
"It was not a critical factor that we be the first. What was important was that this problem be solved. We feel we have an answer through our relationship with iMerchant Direct," Sheri Springer, EVP of Sales spoke candidly, "It was inevitable that someone would be the first; the pioneer."
This has been an impressive entry into the financial aspects of the cannabis industry. Confusion still exists due to the positive messages coming from the Department of Treasury and Attorney General, and the risks perceived by the American Banking Association. Nonetheless, CannaJuanaBuy is the exclusive marketing and sales agent for iMerchant Direct's cannabis credit card processing and is open for business.
In the first month, the new client base of the CannaJuanaBuy and iMerchant Direct has grown rapidly.
"There is really nothing to lose to contact us and determine for yourself the value of the offer. Each month we are limited to a certain quota as determined by the arrangement with the settling banks," said Bederman, "It's important to get on the list."
Want to sign up for the next webinar in the CJB Series? It's easy and free.
https://www4.gotomeeting.com/register/913447599
About CannaJuanaBuy.com:
CannaJuanaBuy.com distributes ancillary products and services for the cannabis industry. Whether you're a grower, producer, dispensary owner or retail customer CannaJuanaBuy.com is a leading source for all things cannabis. Call us at 855-840-0862 or visit us online at http://www.CannaJuanaBuy.com