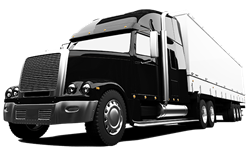 Independent truckers are in an ideal position.
Corpus Christi, Texas (PRWEB) March 10, 2014
Ironwood Finance (http://www.ironwoodfinance.com), providers of unsecured, short-term capital financing for small businesses, today announced a new funding initiative to help independent truckers commercial truck financing, regardless of their credit. Under the terms of the loan program truckers can borrow up to $40,000 for a truck with 25 percent down.
With the economic downturn that began in 2007, the trucking industry has been hard hit with less manufacturing and less inventory being shipped to retail shelves. According to FTR Associates which tracks market trends in transportation, truck manufacturers experienced a downturn that was indicative of the impact on the trucking industry. New truck production dropping from 77,000 units in Q4 of 2011 to 55,000 units in Q4 of 2012. However, FTR analysts believe that the trucking industry has reached its low-point of a mid-cycle correction, and growth will continue in the year to come. The Bureau of Labor Statistics predicts job growth of 11 percent for heavy duty and tractor-trailer drivers, with increasing demand as supply-chain demand increases. The Bureau indicates that job growth matches or exceeds other industries and is seeing resurgence with economic recovery.
"The transportation industry is an important part of economic recovery, and we are now starting to see a resurgence in trucking, which means truckers need new equipment to stay competitive," said Kevin Donahue, founder and CEO of Ironwood Finance. "Now more than ever independent truckers and smaller trucking firms are in an ideal position to take advantage of the economic recovery. With this new loan package, we can help independents expand their operation with the trucks they need, no matter what their credit history."
Under the terms of the new financial initiative, truckers can borrow the cash needed to purchase any truck manufactured in 2007 or later. They can borrow up to $40,000 for a truck purchase with 25 percent down payment no matter what their credit history. Donahue adds that Ironwood Financial understands that the recession has hit everyone and so they have decided to soften credit requirement so as not to penalize small-scale truck operators because of recent hard times.
About Ironwood Finance
Based in Corpus Christi, Texas, Ironwood Finance helps small business grow by offering working capital when they need it. Loans are approved based on cash flow, not credit history, and Ironwood Finance boasts a 90-percent loan approval record. Loans of up to $500,000 are available for up to 18 months to help with equipment leasing, working capital, or other aspects of business operations.
For more information, please visit http://www.ironwoodfinance.com.