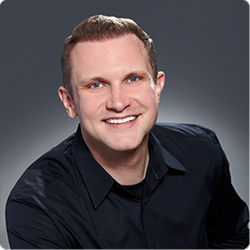 60% of patients with orthodontic appliances risk seeing areas of decay known as white spot lesions
Cedar Park, TX (PRWEB) March 11, 2014
According to the CDC, dental caries (cavities) are at epidemic levels in the United States; although it is largely preventable, it remains the most common chronic disease of children aged 5-17 years (4 times more common than asthma). Frustration for both patients and dental professionals regarding this disease is at an all-time high. To add insult to injury, if a patient currently has orthodontic appliances present, their risk of seeing areas of demineralization known as white spot lesions is 60.9%.
Dr. Stansbury and his team were tired of seeing patient's in the chair, check-up after check-up, with new areas of mineral loss around their brackets. Dr. Stansbury knew it was time for something different.
Dr. Stansbury and his team are now proud to offer a professional strength remineralization tooth gel that helps prevent decay from forming (by neutralizing the acidic pH in the mouth), as well as remineralize (reform) areas of decay. The gel is called CTx4 Gel 5000 and is simply brushed on the teeth twice a day. The gel contains 4 of the 5 necessary ingredients to prevent and treat tooth decay. The gel is at a neutral pH, contains xylitol, fluoride and nano particles of hydroxyapetite.
The process of decay formation has been widely misunderstood by the general public, and treatment recommendations oversimplified. Many have heard the same "brush, floss and avoid sugar" prescription for years, and despite their best attempts, still develop the disease. Dental caries is a transmissible bacterial infection of the teeth, and while home care and diet are key players in its development, the key factor affecting a patient's health or disease comes down to the pH of the oral environment. Prolonged periods of low pH in the mouth provide the biologic oral environment that selects for growth of cavity causing bacteria. Because the bacteria in an infected mouth produce an abundance of acid, the healthy bacteria are no longer able to survive. This is what ultimately leads to net mineral loss and breakdown of the tooth structure. Braces create many areas that harbor bacteria as teeth are much harder to adequately clean.
With the implementation of the Ctx4 Gel 5000, Dr. Stansbury has the capacity to ward off unsightly and unhealthy decay in his orthodontic patients.
For more information on the CariFree gel, go to http://www.carifree.com. To call now and make your appointment with Dr. Stansbury and his team call 512-258-6979.
About Dr. Stansbury:
Dr. Stansbury completed his Bachelor of Science degree in Biology from the State University of New York at Stony Brook and continued his dental education at the State University of New York at Buffalo receiving a Doctorate of Dental Surgery. During dental school, Dr. Chris received the Tucker and Lasher Scholarships for academic excellence and earned his doctorate of dental surgery with honors. After dental school, Dr. Chris completed his specialty training in the field of Orthodontics and obtained a Master of Science degree in Oral Sciences at the University of Illinois at Chicago.
Community service is of the utmost importance to Dr. Chris. Giving back of his talent and resources has always been in his heart. His contributions include:
Working with Salvation Army at Ground Zero
Dental outreach programs for Special Olympics
Providing dental care to the underserved areas in Ghana, Africa
Working with rural dental outreach programs in Western New York.
Dr. Chris is also a member of the American Association of Orthodontists as well as the American Dental Association.
Originally from Texas, Dr. Chris was excited to return to his home state and be closer to family.