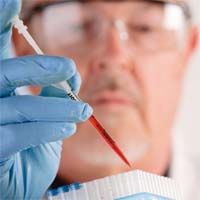 Oxidative stress markers... can be used as predictive markers for the development of asbestos-related malignancy.
Raleigh, NC (PRWEB) March 11, 2014
A new study published in The Scientific World Journal and reported by Surviving Mesothelioma suggests that how a person's body responds to the stress of asbestos exposure might hold clues as to whether that person will eventually develop deadly mesothelioma.
Malignant mesothelioma is the most lethal of a range of illnesses triggered by asbestos exposure. Although the symptoms of mesothelioma may not show up for decades, once it takes hold, it spreads quickly and the prognosis is usually grim. Medical experts believe that finding a way to predict which asbestos-exposed individuals are at greatest risk of developing mesothelioma, might open up opportunities to catch the cancer earlier or even prevent it.
Researchers at the Dicle University School of Medicine in Turkey compared several measures of oxidative status including total oxidant level (TOL), total antioxidant capacity (TAC), and the oxidative stress index (OSI) in asbestos-exposed individuals. Forty-six of the study participants had developed mesothelioma, while 80 had not. A control group of 50 healthy people who had not been exposed to environmental asbestos were also enrolled.
Both the mesothelioma patients and those who had been exposed to asbestos but had not developed mesothelioma had higher TOL than the control group, suggesting that internal oxidation was occurring as a result of the asbestos fibers in their bodies.
However, there was an important difference between people who had mesothelioma and those who did not; mesothelioma patients had lower TAC, a measure of their bodies' ability to combat the oxidation. As a result, they had a higher overall OSI. The mesothelioma patients also had higher levels of ferritin, a measure of iron levels that has been linked to asbestos toxicity. Among the non-mesothelioma asbestos-exposed patients, both OSI and ferritin levels were even lower than they were in the non-exposed control group.
"We believe that elevated acute phase reactants [i.e., ferritin] and oxidative stress markers (TOL and OSI) in the mesothelioma group can be used as predictive markers for the development of asbestos-related malignancy," the authors conclude in Scientific World Journal.
Although government regulations have helped to reduce the publics' exposure to asbestos, about 2,500 people in the US are diagnosed with mesothelioma every year. The original oxidation study appears in The Scientific World Journal. (Sezqui, C, et al, "Oxidative status and acute phase reactants in patients with environmental asbestos exposure and mesothelioma", January 2014, Scientific World Journal, (http://www.hindawi.com/journals/tswj/2014/902748/).
For nearly ten years, Surviving Mesothelioma has brought readers the most important and ground-breaking news on the causes, diagnosis and treatment of mesothelioma. All Surviving Mesothelioma news is gathered and reported directly from the peer-reviewed medical literature. Written for patients and their loved ones, Surviving Mesothelioma news helps families make more informed decisions.