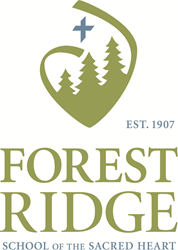 Bellevue, WA (PRWEB) March 06, 2014
"Passion for Change" is the second annual TEDxForestRidgeSchool event. Friday's event - which will be live-streamed - features five top individuals from the Puget Sound area.
"The speakers we have chosen represent those who push for change in myriad ways, always with the goal of changing our world for the better," says Kisha X. Palmer, Director of Women as Global Leaders at Forest Ridge. "Our goal is to celebrate their passion and inspire our young women of the Sacred Heart to pursue their own passion for change and to make the world a better place for it."
The speakers are:
Ashley Ahearn
Environment reporter at KUOW - National Public Radio in Seattle - and part of the regional multimedia collaborative project EarthFix.
John Fenoli
32-year Science Educator, Pioneer of "Physics First" science program and Presidential Environmental Merit Award-winner.
Mark Gonzales
Poet. Speaker. Writer. Philosopher. Thinker. Co-founder of the Institute for Narrative Growth, a platform for advancing story-based approaches to healing and success.
Erin Jones
Director of Inclusion for the Federal Way School District in Federal Way, Washington. 2013 White House Honoree, "Champion of Change."
Richard A. Webb
Citizen Diplomat and Chief Commercial Officer at Global Educators and founder of Café Tura, which supports high quality coffee growers world-wide.
TEDxForestRidgeSchool is presented by the school's Women as Global Leaders program, funded in 2009 by a grant from the Bill & Melinda Gates Foundation. Forest Ridge School of the Sacred Heart is a private, independent Catholic school for girls in grades 5-12.