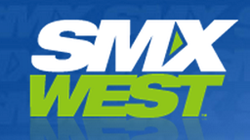 Charlottesville, Va (PRWEB) March 07, 2014
Janet Driscoll Miller and Tad Miller of digital marketing agency Marketing Mojo will be speaking at SMX West, taking place March 11-13 in San Jose, Calif. The conference will cover search engine optimization (SEO), paid search advertising, mobile search and social media marketing tactics to boost conversions, sales and overall web site traffic.
The Millers are only the second husband-and-wife team to speak at SMX, and this marks the second time they've both been selected to speak at the same SMX conference.
Janet Driscoll Miller, President and CEO of Marketing Mojo, will be speaking on Thursday, March 13 on a panel titled, "What Is Hummingbird & The Entity Search Revolution." She will be discussing the Hummingbird algorithm launched by Google last August and how it impacts SEO today. She will also discuss entity search – the move by search engines to better understand the meaning of words and the relationships between them. Also on the panel are Warren Lee, Senior Global SEO Manager at Adobe; and Marcus Tober, CTO at Searchmetrics, Inc. Danny Sullivan, Founding Editor of Search Engine Land, will be moderating the panel.
"Entity search is really the future of SEO," said Driscoll Miller. "With the explosive growth of mobile traffic over the past year, voice search functionality and faster access to information is key for search engines to compete on mobile devices. Google specifically is making great strides in these efforts through its improved voice search capabilities, Google Now and the Knowledge Graph. With this major shift, SEOs need to take notice and understand how to best optimize for these significant changes."
In the Paid Search Track on March 13, Tad Miller will speak on the panel "Pro-level Tips for Succeeding at Retargeting," sharing tactics and strategies for executing winning retargeting campaigns. Joining him on the panel is John Hamilton, VP of Client Success at Triggit and Jay Stampfl, Client Services Manager at 3Q Digital. Pamela Parker, Contributing Editor at Search Engine Land, will be moderating.
Also on March 13, he will be speaking on a panel titled "Where's Paid Search Going In 2014?", discussing all the ways marketers can keep their pay-per-click (PPC) campaigns effective and current. He'll be joined by Elizabeth Marsten, Vice President of Search Marketing at Portent, Inc.; Kevin Ryan, CEO of Motivity Marketing; and Lisa Sanner, Vice President of Search Marketing at Point It. Andrew Goodman, President at Page Zero Media, will be moderating.
"PPC advertising has made some huge leaps just in the last 6 months. What used to be a very 'flat' advertising medium has now become dimensional, with new enhanced technologies that include remarketing, age and gender targeting," Miller commented. "I'll be talking about the necessary steps advertisers need to take to utilize these new technologies and how to leverage them to improve their conversion performance."
To learn more about SMX West, visit http://searchmarketingexpo.com/west.
About Marketing Mojo
Marketing Mojo is a full-service, data-driven online marketing and demand generation agency. Originally founded in 2005 as Search Mojo, Marketing Mojo has evolved its core services to adapt to the ever-changing needs and challenges of marketers – helping them to achieve their online marketing goals through search marketing, paid media, content marketing and marketing automation. With experience in a wide range of digital marketing disciplines, the Marketing Mojo team uses the latest information and techniques to help companies maximize the sales funnel and get the highest quality results based on their goals. For more information, visit Marketing Mojo at marketing-mojo.com or read the Marketing Mojo blog at marketing-mojo.com/blog.