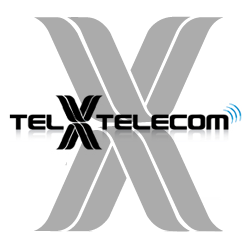 Miami, FL (PRWEB) March 07, 2014
Internet communication technology continues to dart ahead, becoming faster and more efficient all the time. Now, online hosted PBX systems and Voice Over IP phone services, which combine to make internet phone systems for business, come at a lower cost and with greater capabilities than old analog phone lines.
Telx Telecom, one of Miami's top VOIP Service Providers, announced today that they now provide a complimentary PBX demo for prospective clients. With Telx Telecom's hosted VOIP (Voice over Internet Protocol) PBX services, businesses can easily hook in and communicate instantly all over the world, regardless of distance. Telx Telecom's prospective clients can enjoy the advantage of a complimentary demo by filling out a quick form on the Telx Telecom website.
Telx has been a leader in business Internet phone services since 2005. The revolutionary advent of internet phones means that it is far easier to set up, use, and provide support for systems like this anytime.
On the Telx Telecom webpage, a user is required to enter a business owner/representative name, email, phone number, address, city, state, zip code, company name, its size, and number of offices. After verifying this information, Telx Telecom will provide a complimentary consultation and demo of how their hosted PBX and hosted Business Internet Phone Systems work.
Telx Telecom is also hiring for its expert staff. Customer service representatives are required to support VOIP Phone Services customers, which is paramount to the company's success. They are the first line of communication between Telx and its customers, and provide problem resolution over the phone, resolve customer problems during their first call, manage support tickets using an internal system, escalate problems to a technical group as needed, and provide follow-ups to customers in the interest of verifying resolutions. Telx Telecom considers this to be one of the most important jobs in the company. Telx Telecom is hiring for more positions as well; more information can be found at http://www.telxtelecom.com/company/careers-at-telxtelecom/.
About Telx Telecom: Telx Telecom is a leading Miami communications company specializing in hosted VoIP and all related services. Known for the fantastic tech support and troubleshooting that is available at all times of the day, Telx is available by phone 24/7. Valuable internet phone systems support can be called in at 1(866)969-8359 or by logging into the VOIP/Voicemail portal online at Telx Telecom's website below. Telx Telecom is also able to service equipment if necessary. Call ahead to confirm.
More information can be found at Telx Telecom's website - http://www.telxtelecom.com/.