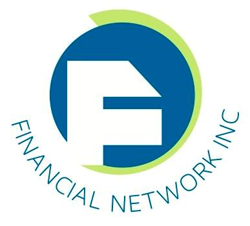 St. Louis, Mo. (PRWEB) March 14, 2014
The afternoon will include music, food, wine and beer sampling, a 50/50 raffle and prize drawings. Admission to the event is $40 per person (includes 3 drink tickets). To register, go to http://www.ldastl.org, or call 314-966-3088.
Proceeds from the event will benefit area children through St. Louis LDA's Scholarship Program. St. Louis LDA's services include tutoring, testing and advocacy services for children of all ages – all at a low or no cost rate. Parent/teacher workshops are also available on a variety of topics.
St. Louis LDA is dedicated to enhancing the understanding and acceptance of learning differences in the St. Louis community. From early childhood through high school, St. Louis LDA prepares all children for school, especially those with learning challenges. In 2013, the organization provided over $300,000 in low to no-cost services to more than 27,500 area children and the request for services continues to grow. It is St. Louis LDA's mission to ensure that every child has the opportunity to be successful in school, and ultimately life. For more information on St. Louis LDA go to http://www.ldastl.org
About Financial Network Inc.
Through 30 years of providing custom credit lending solutions, Financial Network, Inc. stands as the market expert in robust credit lending platforms, as well as loan origination software and systems. Based on Financial Network Inc.'s experience creating truly custom products, Financial Network Inc. has assembled FNI Turnkey and FNI Turnkey Plus solutions. These FNI Turnkey solutions are the culmination of the best practices that can only come from years of experience. For clients seeking a fully customized solution, FNI has custom solutions in place with 3 of the 5 largest U.S. banks and lending institutions. These solutions include; rapid deployment of processing architecture, customized risk and application processing to lender specifications, multiple partner interface standards supported, complementary partner to lender internal resources to achieve processing goals and cost effective implementation and transaction pricing model.
For more information on Financial Network Inc.'s products and services, please visit the website at http://www.financialnetworkinc.com or call toll free 800–997–1104.