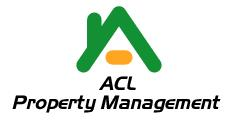 current figures suggest that the price rise will be less steep in 2014, with inventory becoming available, especially in San Francisco during the year. On the other hand, mortgage prices are up, even for people with good credit histories
San Francisco, CA (PRWEB) March 10, 2014
With rental rates continuing to be high in San Francisco, landlords, tenants, home sellers and buyers will all need help in locating the best deals, says full-service property management and real estate firm ACL Real Estate and Property Management. While 2013 turned out to be a great year for property managers and home owners alike, 2014 has brought in concerns regarding housing affordability.
Statistics published recently by the National Association of Realtors shows that 2014 might favor home buyers more than sellers. Home prices surged across the nation in 2013. However, current figures suggest that the price rise will be less steep in 2014, with inventory becoming available, especially in San Francisco during the year. On the other hand, mortgage prices are up, even for people with good credit histories. This has followed the Fed's decision to cut back on buying Treasuries and Mortgage Backed Securities. Overall, people might find it harder to qualify for new loans in 2014, as compared to the recent years.
On the other hand, demand for rentals is unlikely to wane in San Francisco in the near future. The combination of all these factors should keep both property managers in San Francisco and home owners on their toes in 2014. The need to stay abreast of news in the real estate industry is already being felt by property management companies like never before. Home buyers, owners and potential tenants will need support from experienced real estate property management firms during the inevitable adjustment period that always comes when there are new rules and regulations, regardless of whether it is the Dodd-Frank financial reform law or any other new regulation.
"We believe that 2014 will prove to be a challenging year for property managers and home owners alike," says a spokesperson for ACL Real Estate and Property Management. "The good news is that home owners in the East Bay and Peninsula regions won't see any dearth of demand for rental homes this year," the spokesperson adds.
Property rental agencies and residential property management companies with the latest technology and software, as well as good marketing strategies should have no problem outshining their competition. This also might be a good year to build a network with peers and learn what is working and what is not. Cooperation could be the key to success for property managers in 2014.
About ACL Real Estate and Property Management: With wide experience and a proven track record in quality service and reliability, ACL Real Estate and Property Management has carved a niche for itself for its real estate and property management services in the East Bay and Peninsula areas. The company has a successful track record of assisting home owners in both selling and buying any type of property. The company also offers comprehensive property management services that ease the process of selecting tenants, maintaining the home and ensuring timely rent collection for homeowners.