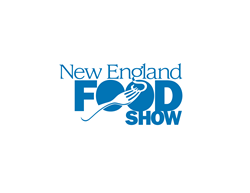 Portland, Maine (PRWEB) March 07, 2014
The New England Food Show, coming up March 16-18, 2014 at the Boston Convention and Exhibition Center in Boston, MA, will feature various show specials from exhibiting companies. The trade show, which is the largest foodservice, restaurant and retail food trade show in New England, is sponsored primarily by the Massachusetts Restaurant Association, and partners with other regional retail, specialty and hospitality groups.
Show specials are intended for attendees to receive certain discounts or participate in raffles as a benefit for attending the show. New for 2014, NEFS Show Specials are now featured on a mobile app, giving them savings and promos at their fingertips! Visitors of the New England Food Show are encouraged to stop by booths offering show specials to take advantage of these discounts, available only at the show. A list of participating companies are:
ACT-POS Point of Sale
AllergyEats
American By-Products Co., Inc.
Atlantic Natural Foods
Averill's Sharper Uniforms
Blake Hill Preserves
Bluefin Consultants
Brownie Brittle, LLC
Bugambilia International, Inc.
Chef Works
cleanTEMP
East Coast Fire & Ventilation, Inc.
Finger Food Products, Inc.
Force 4 Photography, LLC
Fruit Fly BarPro
Gringo Jack's
Gulf Electricity
Highland Foods
NARDI/S.I.T. INC.
NatureSeal inc.
Nespresso For Business
North Star Rental Systems
Poppi Al's Pizza
RealFood Consulting
Sparrow Enterprises
The Gracious Gourmet
Transact Technologies
Ultimate Textile
Wexler Packaging Products
Write Touch POS
To access these show specials onsite right on the show floor from your mobile device, visit http://www.nefs-expo.com and click "2014 Show Specials."
Industry professionals and buyers wishing to attend can register at http://www.nefs-expo.com, or by calling 508-743-8579. Registrants who belong to state restaurant or specialty associations receive discounted registration
Companies interested in exhibiting at the 2014 New England Food Show should contact Beth Schultz, sales(at)nefs-expo(dot)com.
About New England Food Show
The New England Food Show is produced by Diversified Communications. Sponsored by the Massachusetts Restaurant Association and supported by other New England state restaurant, retail, hospitality and specialty food associations, NEFS is the region's largest and most attended trade show for retail food and foodservice buyers and professionals. http://www.nefs-expo.com
About Diversified Communications
Diversified Business Communications provides information and market access through magazine publishing, online resources and trade exhibitions on four continents. Diversified's core markets include the commercial marine, natural and organic, food and seafood industries. In addition, they produce leading events across several markets such as finance, building and construction, healthcare and textiles. http://www.divcom.com
Qualified Media (approval required) interesting in covering the event can register for free at http://www.nefs-expo.com.