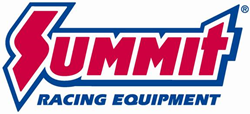 Tallmadge, OH (PRWEB) March 07, 2014
These Belltech kits are the best way to give a Chevy or GMC full size pickup that "in the weeds" attitude without compromising ride quality. Belltech has been in the truck lowering game since the early 1980s, so it knows what it takes to make a kit that's both safe and straightforward to install.
Depending on the specific applications, the kits for the 2014 GM trucks come with drop spindles, coil springs, or a combination of both to lower the front. You also get either a rear spring flip kit or a shackle kit to get the rear end closer to Earth. Some kits also include a front alignment kit to get the front wheels in proper alignment.
Belltech Lowering Kits are available with the following drop rates:

2 inch front/3 inch rear
2 inch front/4 inch rear
4 inch front/6 inch rear
4 inch front/7 inch rear
The Belltech Lowering Kits do not come with shock absorbers, but Summit Racing does offer Belltech's Street Performance Shocks to finish the job. The shocks' progressive rebound tuning will complement large aftermarket wheels, while their oversized construction provides additional dampening control. These shocks have internal PTFE-coated bushings and piston seals to avoid metal-to-metal contact, resulting in long-lasting performance.
SEE ALL BELLTECH LOWERING KITS FOR 2014 GM TRUCK AT SUMMIT RACING
Summit Racing Equipment
http://www.SummitRacing.com
1-800-230-3030