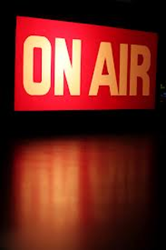 Entrepreneurs must discover what it takes to embrace and include expert interviewing as part of their marketing strategy.
Fort Washington, MD (PRWEB) March 08, 2014
Savvy entrepreneurs understand and appreciate the power of the media and work to ensure they know how to effectively communicate their company message. One of the primary attributes of being an entrepreneur is to work hard, unfortunately some entrepreneurs don't have a marketing plan and or put it on the back burner, resulting in little to no visibility or exposure for their company, thus they end up with a lack of customers and revenue and all of their hard work is for not.
Wealth Building Academy, LLC, provides this free teleseminar, Become An Expert Interviewer: Getting Your Message Out In A Bigger Way!, on March 20, 7:00 pm (EST). Discover more about this content-rich virtual event and register, please click here http://liveonhigherground.com/become-an-expert-interviewer.
One of the most important aspects of being an entrepreneur is to develop a business plan with a rock solid marketing plan. Entrepreneurs must discover what it takes to embrace and include expert interviewing as part of their marketing strategy, because it provides an excellent platform for business owners to make a strong case for the vision of their company and to be heard by their target market on radio, television, online and offline newspapers and magazines, and diverse online venues on the internet such as social media outlets.
The Become An Expert Interviewer Teleseminar is for entrepreneurs and company representatives to include speakers, authors, coaches, consultants and assistants who are ready to incorporate expert interviewing into their marketing plan once and for all. Being able to articulate clear, accurate and effective messages about the mission, objective, products, services and programs to one's target market is one of the keys to long-term sustainability.
Effective communications is imperative for a business because it gives entrepreneurs the opportunity to discuss how they add value and benefits to their target market. Building business to business relationships and client influence strengthen communities, build your brand and result in positive contributions to the local economy.
It's not unusual to discover some entrepreneurs and their staff are shy, introverts and have a fear of being interviewed. Just as the number one fear in the world is public speaking, it also impacts people when it comes to being interviewed. This teleseminar will assist participants in overcoming their fear of being interviewed on diverse media platforms.
This teleseminar will be exciting, interactive and filled with content and information to help entrepreneurs get off the sidelines and include expert interviews as one of their primary marketing strategies. Become a savvy entrepreneur and get your message out in a bigger way after discovering the powerful strategies shared in Become An Expert Interviewer.
Wealth Building Academy, LLC is a consulting firm that provides professional speaking, coaching, expense reduction consulting, teleseminars and books. We deliver expert services to maximize human potential and improve the bottom line for our clients. Wealth Building Academy is based in the metropolitan Washington, DC area.