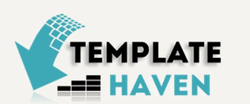 We've added well over 200 templates to our already extensive online library.
(PRWEB) March 07, 2014
In less than a year, TemplateHaven.com has become a go-to source for some of the most helpful Microsoft templates available on the web. These tools are designed to help make life at home or the office just a little bit easier.
Now, Template Haven has expanded its already impressive online library with a new line of inventory and Avery templates that are available to visitors right now.
"We've added well over 200 templates to our already extensive online library," said Template Haven spokeswoman Mary Flynn. "We are thrilled and proud to now offer one of the largest collections of Avery templates on the web to our visitors."
The new line of Avery templates includes templates for address labels, business cards, postcards, CD and DVD labels, raffle tickets, name badges, stickers, invitations, envelopes, bookmarks, t-shirts, place cards and much more.
Template Haven now also boasts a comprehensive collection of inventory templates and spreadsheets. Inventory sheets for warehouses, supermarkets, wine cellars, restaurants and convenience stores are just a small part of the collection.
In addition to the new collection of inventory and Avery templates, Template Haven has released the new March Madness bracket just in time for the 2014 NCAA men's basketball tournament. All of the templates featured on TemplateHaven.com are instantly downloadable and available to all visitors at no charge.
"March is a very busy month for a lot of folks," said Flynn. "It's also a time when many like to do a bit of spring cleaning. Whether it's at the home or workplace, inventory sheets can help you be prepared for springtime and the warmer months ahead."
For the new line of printable and complimentary Avery templates, or for hundreds of helpful templates, calculators and spreadsheets, please visit TemplateHaven.com today.