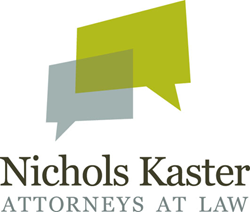 Phoenix, AZ (PRWEB) March 07, 2014
On March 4, 2014, a former employee of iMortgage.com, Inc. ("iMortgage"), filed suit in Arizona federal court on behalf of herself and all other similarly situated current and former employees seeking unpaid overtime wages and liquidated damages under the Fair Labor Standards Act ("FLSA"). The plaintiff is a former mortgage underwriter and alleges that iMortgage misclassified her and other mortgage underwriters as exempt from the overtime requirements of the FLSA and, as such, did not pay them the overtime wages they were entitled to receive.
Tim Selander, an attorney representing the plaintiff, stated that the "Defendant's mortgage underwriters consistently work long hours without overtime pay. We maintain that Defendant's failure to pay overtime wages violates the federal overtime law." The case against iMortgage is entitled Eckholdt v. iMortgage.com, Inc., case number CV-14-00426-PHX-DKD, and is filed in the United States District Court for the District of Arizona.
The lawsuit has been brought as a collective action and seeks to recover overtime pay for all current and former mortgage underwriters employed by iMortgage at any time within the past three years.
The plaintiff is represented by Tim C. Selander, Matthew Helland, and David Schlesinger from Nichols Kaster, PLLP, which has offices in Minneapolis, Minnesota, and San Francisco, California. Additional information is available here or contacting Nichols Kaster toll-free at (877) 448-0492.