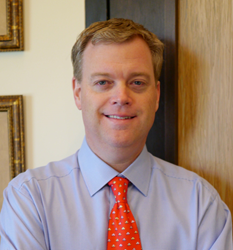 Charlotte, NC (PRWEB) March 06, 2014
Dr. Shannon Parsons of Carolina Periodontics is accepting new implant dentistry patients, allowing for more patients to benefit from the comprehensive implant and dental care servic
One of the issues that Dr. Parsons encounters at his practice is the lack of stability that many denture wearers experience as a result of poor fitting dentures. By offering dental implants in Charlotte, NC and the surrounding areas, Dr. Parsons hopes that new patients will seek a periodontal consultation to discuss their many options, including implant-supported dentures.
Implant-supported dentures are composed of titanium posts that can be implanted in the jawbone. The implants eventually fuse with the jawbone, leading to the increased stability that is similar to the stability experienced through the natural tooth root. This enhanced stability may help eliminate the shifting and clicking that denture wearers sometimes experience due to poor fitting dentures. Through a periodontal consultation, Dr. Parsons is able to determine which method of implant-supported dentures is ideal for each patient, whether it is bar-retained or ball-retained implant-supported dentures.
New or existing patients who are interested in dental implants in Charlotte, NC and the surrounding areas may be able to benefit from the expansion of Dr. Parsons' practice. Interested parties can call the doctor's office to schedule an appointment for consultation, or can visit the doctor's website to learn more information.
About the Doctor
Carolina Periodontics is a periodontal practice offering personalized dental care for patients in Charlotte, NC. Their leading periodontist, Dr. Parsons, received his dental degree from the University of Florida where he graduated with highest honors and third in his class. He then attended a three year residency in advanced Periodontics training at the University of Florida where he served as chief resident for two years. Dr. Parsons is part of one percent of dental professionals providing the LANAP® FDA cleared laser procedure for gum disease and periodontal treatment. To learn more about Carolina Periodontics and their dental services visit their website at http://www.carolinaperio.com and call (980) 272-5772.