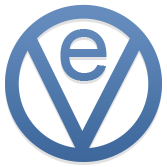 "It's exciting to see our growing team's efforts paying off as customers see the value of our platform. We are excited to show off RiskPlace at the SXSW Accelerator."- Matt Foran, CEO at EvoSure.
Austin, Texas (PRWEB) March 07, 2014
EvoSure, a software company focused on enabling better and more profitable interactions in the commercial insurance industry, has been selected as a finalist in the sixth annual SXSW Accelerator competition. The competition is the marquee event of SXSW Interactive Festival's Startup Village and features startups from around the world presenting their innovations to a panel of hand-picked judges and a live audience. Hundreds of companies submitted to present at SXSW Accelerator, and EvoSure was selected as one of 8 finalists in the enterprise and big data technologies category.
EvoSure will showcase RiskPlace™, its web-based software platform connecting the commercial insurance industry's largest network of insurance underwriters and brokers. RiskPlace enables its members to execute more profitable transactions through increased visibility, efficient communications, and better connections.
"We developed RiskPlace to improve the effectiveness of relationships between brokers and insurers. Our aim is to drive premium growth for organizations that strategically choose to deploy our solution," said Matt Foran, CEO of EvoSure. "It's exciting to see our growing team's efforts paying off as customers see the value of our platform. We are excited to show off RiskPlace at the SXSW Accelerator."
"Over the past five years of companies competing in SXSW Accelerator, 56% have gone on to receive funding in excess of $587M, and 9% of the companies have been acquired, so the judges are looking for truly innovative companies to raise the stakes," said SXSW Accelerator Event Producer, Chris Valentine. "All of the finalists have demonstrated the capability to change our perception of technology and we now have to recognize the utmost potential within a very distinguished group of entrepreneurs."
The two-day Accelerator event will be held the first weekend of SXSW Interactive, Saturday, March 8th - Sunday, March 9th, on the fourth floor of the Downtown Austin Hilton. The pitch competition will then culminate with the SXSW Accelerator Awards Ceremony on Sunday evening, where winning startups from each category will be announced and honored. For more information about SXSW Accelerator and to view the complete list of finalists, visit: http://www.sxsw.com/interactive-2014-accelerator-finalists.
About EvoSure
With over 30 years of commercial insurance experience, the EvoSure team has lived the problems that have challenged both brokers and underwriters in the industry for years. Through its RiskPlace platform, EvoSure is enabling leading brokers and insurers to find the right partners for profitable transactions, while building upon the relationships that make the industry thrive and grow. EvoSure is privately funded and based in Austin, Texas. For more information, visit http://www.evosure.com and follow @RiskPlace on Twitter.
About SXSW Interactive
The 21st annual SXSW Interactive Festival returns to Austin from Friday, March 7 through Tuesday, March 11. An incubator of cutting-edge technologies and digital creativity, the 2014 event features five days of compelling presentations and panels from the brightest minds in emerging technology, scores of exciting networking events hosted by industry leaders and an unbeatable lineup of special programs showcasing the best new websites, video games and startup ideas the community has to offer. From hands-on training to big-picture analysis of the future, SXSW Interactive has become the place to preview the technology of tomorrow today. Join us in March 2014 for the sessions, the networking, the evening events, the 17th Annual SXSW Interactive Awards, SXSW Accelerator, the SXSW Gaming Expo, the SXSW Trade Show, SXSW Create, the Digital Creative Job Market, cross-industry conversations with attendees from SXSW Film and SXSW Music, and, most of all, the unforgettable inspirational experiences that only SXSW can deliver.
SXSW Interactive 2014 is sponsored by Miller Lite, Monster Energy, Esurance, Chevrolet, AT&T, Deloitte, IFC, American Express, Pennzoil, Subway and The Austin Chronicle.