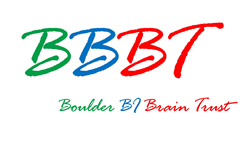 BBBT is a trusted place where companies can learn how to evolve their analytics capabilities through advice from seasoned industry experts with significant real world experience. – Lara Shackelford, VP of Marketing, Platfora
Boulder, CO (PRWEB) March 06, 2014
On Friday, March 7, 2014, Platfora, the leader in Big Data Analytics, will present at the BBBT, describing how data-driven insights are propelling companies to success in the new fact-based economy. Platfora Vice President of Products Peter Schlampp and Vice President of Marketing Lara Shackelford will discuss how organizations across industries are combining transactions and customer interaction data—such as clickstream, social and machine data—using ultra-modern analytics techniques and platforms to unlock business insights previously impossible or impractical to access.
In return for sharing the company's vision, Platfora will receive insight and commentary from the BBBT's 140+ independent analysts and experts to better position its products and services in the multi-billion dollar global BI market. Hundreds of firms, from emerging companies to market leaders, regularly brief BBBT members through on-site and virtual sessions.
Despite the hype around big data, the reality is that most organizations do not yet have the applications and infrastructure required for legitimate big data analytics. Meanwhile, early adopters are gaining significant market advantage over their competition. In this session, Platfora will explain how companies are mixing "old" and "new" data sources using the latest breed of user-friendly analytics tools to uncover surprising trends and critical business intelligence.
"A significant feature of the Extended Data Warehouse architecture (XDW) is the investigative computing platform," said BBBT Founder, Claudia Imhoff. "Platfora's Big Data Analytics Platform is perfectly positioned to support this important experimental and discovery functionality."
"Big Data Analytics is no longer a nice-to-have—it is a must-have in the new fact-based economy. Companies that continue to rely on instinct and guesswork will increasingly be eclipsed by competitors making decisions based on hard facts and data," said Schlampp. "It is critical for enterprises to choose the right tools and approaches to extract more valuable insights from their data, and the Boulder BI Brain Trust is a great forum to exchange ideas on Big Data Analytics."
According to Lara Shackelford, "BBBT is a trusted place where companies can learn how to evolve their analytics capabilities through advice from our industry's respected experts. This year's agenda is packed with real world case studies, showcasing the benefits of Big Data Analytics in deriving actionable business intelligence."
About BBBT
The Boulder Business Intelligence Brain Trust has served the BI industry since 2006. It is a consortium of over 140 industry analysts, experts, and practitioners from around the world. BBBT hosts BI industry vendors who provide extended, interactive briefings, streamed live as webinars exclusively to BBBT members. It's a reciprocal arrangement, the members receive the latest information on current and planned BI tools and technologies, and the vendors get valuable feedback on their offerings, marketing, and messaging.
About Platfora
Platfora's mission is to empower customers to transform their businesses into fact-based enterprises. The company's Big Data Analytics software masks the complexity of Hadoop and transforms the volumes and variety of Big Data in Hadoop into hard facts, enabling business users to directly manipulate and capitalize on all of the data at their disposal—regardless of type or source.