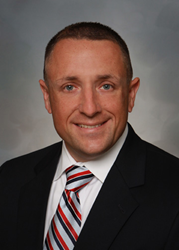 San Antonio, Tx (PRWEB) March 07, 2014
Generations Federal Credit Union announced that Marcel Theriot has joined the 74-year-old financial institution as Vice President of Finance. In this role, Theriot will oversee the Credit Union's day-to-day operations of the Finance Department including institutional investments, cash management and asset liability management.
Theriot brings more than 20 years of experience in investment trading, analysis and portfolio management. Additionally, he has extensive knowledge of strategic planning and operational efficiencies. In his capacity as Vice President, he will report directly to the chief financial officer.
"Marcel is an essential addition to the Generations team and brings a tremendous depth of knowledge and experience," said Steve Schipull, chief executive officer at Generations Federal Credit Union. "We look forwarding to him building upon the positive momentum within the finance department and the credit union as a whole."
Prior to joining Generations, Theriot was an investment advisor and balance sheet management strategist for community banks and credit unions. Additionally, he has extensive experience as a fixed income senior portfolio manager for Fortune 500 companies and large financial institutions.
A native of Houston, Theriot holds a master's in business administration from Texas A&M University and a bachelor's in finance from Texas State University. He holds Series 7, Series 24, Series 53, Series 65 and Series 63 designations.