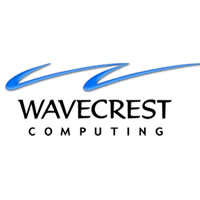 When I seek out a company to provide a product or service, I want it all. - Karleen Carlson ,Van Diest Supply Company
Melbourne, Florida (PRWEB) March 11, 2014
Wavecrest Computing is the recognized leader in the Web security and Web-use forensic markets. Wavecrest has been directly addressing their clients' needs with over 17 years of experience developing and supporting Web Security and forensic solutions. Wavecrest believe delivering the highest quality product at the industry's most competitive pricing is fundamental to their success. Wavecrest is also proud to provide the best in-house, U.S. based technical support in the industry. Their customers know that they will receive courteous, personalized attention when they speak with our knowledgeable and skilled personnel. They are committed to making sure each and every customer has a successful experience using our products. Visit their Website and see what customers are saying about Wavecrest in their expanded customer testimonial section. Below is a sample of what you will find.
A long-standing Wavecrest customer, Karleen Carlson of Van Diest Supply Company, agrees. "When I seek out a company to provide a product or service, I want it all -- a great product, a great price, a salesperson that is responsive and treats me like I am their only customer, and technical support that is intelligent, easy to access, and easy to understand. Wavecrest meets all of these criteria. We have used Cyfin, CyBlock ISA, CyBlock Software and CyBlock Cloud. Each of these products met our needs at a fraction of the cost of what the competitors are offering. Any pre-sales questions we had were answered promptly, and the Wavecrest technical support ranks in the top 5% of all technical support I have worked with in 29 years of being in IT."
Wavecrest Computing has been the recognized leader in Web security and Web-usage forensics solutions for over 16 years. Our scalable filtering and forensic reporting analysis products are designed to enable organizations to successfully address Internet abuse, legal liability, workforce productivity, and Web security threats. Wavecrest Computing's client list includes well-known corporations such as Edward Jones, General Electric, Lockheed Martin, Blue Cross Blue Shield, MillerCoors, Rolex, Siemens, and others.