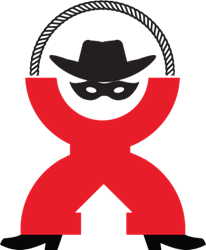 Don't Put Your Loan In Danger, Call The Loan Arranger
Denver, Colorado (PRWEB) March 10, 2014
Denver Mortgage Broker Jason M. Ruedy, also known as The Home Loan Arranger, urges potential home buyers to become familiar with new mortgage lending rules that went into effect in January 2014 as a result of the Dodd-Frank Act. Because the peak period of real estate buying and selling season is only weeks away in Colorado, it is essential that prospective homebuyers become educated about the new rules as soon as possible.
Mortgage lending rules changed at the beginning of 2014 as a result of the Dodd-Frank Act, which was signed into federal law on July 21, 2010 by President Obama in a response to the financial crisis that occurred starting in 2008. The Act was intended to make positive changes with regard to the financial services industry in America and also to prevent future financial meltdowns in the United States. In terms of mortgages, the Dodd-Frank Act requires lenders of qualified mortgages to be more selective as far as whom they approve for loans. Now, lenders are required to analyze mortgage applicants' financial information more thoroughly to ensure that applicants actually have the ability to repay the loan.
As Mr. Ruedy explains, "Mortgage lenders must now strictly adhere to "Ability to Repay" rules. Some of the factors lenders must evaluate prior to offering an applicant a home mortgage include: current income and/or assets, current employment status, credit history, monthly payment of the present mortgage (if applicable), monthly debt payments, and debt-to-income ratio."
"In most cases, the "magic" debt-to-income ratio must be less than 43 percent. This is a concern, especially for moderate wage earners who want to qualify for mortgages so they can own property in areas with high-cost real estate."
"The Dodd-Frank Act was ultimately passed to protect mortgage borrowers from assuming a loan they cannot afford to pay on a long term basis. As an experienced mortgage banker, I am offering to help individuals who have questions or concerns about the new mortgage lending rules that took effect in January 2014." - Jason M. Ruedy
About The Home Loan Arranger:
Mr. Jason M. Ruedy, also known as The Home Loan Arranger, has 20+ years experience in the mortgage business. His company was built around the crucial principles of hard work, discipline, and determination. The Home Loan Arranger evaluates client applications quickly and efficiently and structures loans with the best possible terms. Mr. Ruedy is successful in achieving loan closings for clients while meeting their highest expectations. Jason M. Ruedy is ranked #2 in the state of Colorado by Scotsman Guide, which is the top leading resource for mortgage originators.
For media inquiries, please contact Mr. Jason M. Ruedy, "The Home Loan Arranger":
The Home Loan Arranger
512 Cook St #100
Denver, CO USA
Phone: (303) 862-4742
http://www.thehomeloanarranger.com/