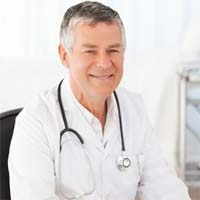 Neither the latency time from asbestos exposure to diagnosis nor disease progression...was significantly different between mice on these diets.
Raleigh, NC (PRWEB) March 13, 2014
Surviving Mesothelioma is reporting on a study in Nutrition and Cancer that suggests Vitamin D supplements are not likely to reduce the incidence or severity of mesothelioma.
Previous studies conducted by the mesothelioma researchers at Australia's National Centre for Asbestos Related Diseases found no survival benefit from the antioxidant Vitamins A, E, and selenium on mice with asbestos-induced mesothelioma. But, noting that "a prevention strategy based on diet or dietary supplementation could have enormous benefit" by preventing both disease and the fear of disease development, they extended their research to include vitamin D.
Using lab mice that had been exposed to asbestos, the team compared the survival of mice whose diets were deficient in Vitamin D with those that received 4500 IU/kg of supplemental Vitamin D. Not only did Vitamin D have no positive affect on mesothelioma development in the asbestos-exposed mice, but the results suggested that supplementation may even be harmful.
In an analysis of their findings in Nutrition and Cancer, the research team reported that the median survival of the supplemented mice was significantly shorter than that of mice given a standard diet with just 1,000 IU/kg of Vitamin D. (29 weeks vs. 32.5 weeks)
Just as high Vitamin D did not appear to impact mesothelioma development, neither did Vitamin D deficiency. Mice deficient in Vitamin D had the same rate of mesothelioma development as the control mice. "Neither the latency time from asbestos exposure to diagnosis nor disease progression after diagnosis was significantly different between mice on these diets," the authors write in Nutrition and Cancer. The team concludes that Vitamin D is unlikely to help protect asbestos-exposed people from developing mesothelioma, or to slow the progression of the cancer after it has developed. The original research study appears in Nutrition and Cancer. (Robinson, C, et al, "Dietary Vitamin D Supplementation Does Not Reduce the Incidence or Severity of Asbestos-Induced Mesothelioma in a Mouse Model", February 24, 2014, Nutrition and Cancer, Epub ahead of print, http://www.ncbi.nlm.nih.gov/pubmed/24564337)
Although there is no proven dietary method for fighting mesothelioma, dieticians recommend a diet rich in fruits, vegetables, lean protein and whole grains to maintain energy and stamina during cancer treatment. Patients are advised to always discuss any dietary changes with their doctor.
For nearly ten years, Surviving Mesothelioma has brought readers the most important and ground-breaking news on the causes, diagnosis and treatment of mesothelioma. All Surviving Mesothelioma news is gathered and reported directly from the peer-reviewed medical literature. Written for patients and their loved ones, Surviving Mesothelioma news helps families make more informed decisions.