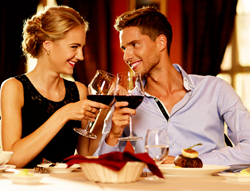 (PRWEB) March 29, 2014
Men and women in Australia who are looking for a special someone to fill their lives with love and romance can now take advantage of this new online dating platform - SugarMomma.com.au. The website importantly connects younger men with older women, and it is being considered as a genuine way for sugar mommas in Australia to foster a loving relationship with a younger man for a new excitement in life. At the same time, a younger man can find a sugar momma Australia to fulfill his emotional and worldly requirements. The website claims to have a number of beautiful and capable sugar mommas and men will find it an exciting and beneficial opportunity to get to know them and foster a loving relationship with them.
Like sugar daddies, sugar mommas are also getting a wider level of acceptance in today's world, particularly in the internet world. However, for anyone in Australia, finding a sugar momma in the real world can be almost impossible. The creators of the website are aware of the situation and the growing willingness among men to date an older woman for fun, love, pleasure and also some materialistic gains. The spokesperson of the website maintains, "Once both partners are emotionally attached, both of them choose to help and support each other in all possible means. Since sugar mommas are always financially capable ladies, they offer their monetary help as well to their lovers."
The website encourages both men and women to register with them and create their online profiles, which help members to know each other. They create a safe platform for men and women to make sure their privacy remains protected, unless two members show a mutual interest to know each other to help develop a loving relationship.
According to the spokesperson, the concept of younger men dating older women is not very new, but it is not a widely discussed topic in the society. Both younger men and their sugar mommas want to protect their privacy, and want to enjoy their togetherness at the same time. From that point of view, the website SugarMomma.com.au could be an ultimate destination for men and women to find their soul mates. People in Australia who are willing to take advantage of this online dating platform can visit the website http://www.sugarmomma.com.au/.
About SugarMomma.com.au
SugarMomma.com.au is an online dating platform for younger men to get connected with rich sugar mommas in Australia.