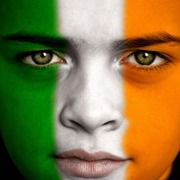 Everyone is Irish on St. Patrick's Day.
Austin, Texas (PRWEB) March 08, 2014
The 12th Annual St. Patrick's Day Austin Festival is one of the best places to celebrate St. Patrick's Day in Central Texas. A celebration with a commitment to authentic Irish culture without a trove of leprechauns is available in Austin. It's a day of fierce Irish tradition and fun — and no green beer. Irish import beers on tap will be the color that Nature and Arthur Guinness intended — think less "twee" and more "trad."
To show they are serious about their traditions, the Celtic Cultural Center of Texas, the producers of the event, will be keeping to the proper date of March 17th. "We do not move the date. St. Patrick is believed to have died on March 17th and is an official Feast day for the Catholic Church," advised the officials at the Celtic Cultural Center. "We would not consider moving it for commercial reasons unless the Catholic Church decides to move it because of a conflict with Holy Week. We will consider that the next time it happens." It will happen in 2160 according to the calendar — which makes it a Monday this year, a Monday worth looking forward to.
Headlining Irish artists include the Makem and Spain Brothers who the New York Chronicle called "the definitive Irish folk singers of their generation." The Makem Brothers were born in Drogheda, County Louth, about an hour north of Dublin. They continue the lineage of one of Irish music's dynasties, begun by their grandmother Sarah Makem, who was sought after by song collectors for her store of traditional Irish songs. Their father is Tommy Makem, the modern day Bard of Armagh. Now considered an icon, he helped to bring Irish music out of the corner and into the international spotlight, where it has remained ever since.
Plus the five-girl Irish ensemble called Girsa which means "young girls" in Gaelic will be there to celebrate. Steeped in the Irish music and cultural tradition, all these young girls have represented the US at the All Ireland Fleadh Cheoil na hEireann and several girls hold titles. Local Celtic artists include two acclaimed Irish trios Aidan and the Tea Merchants bagpipes by The Silver Thistle Pipes and Drums, the champion Irish dancers of the Inishfree Irish Dance and more.
The event website at stpatricksdayaustin.com has the full schedule happening on two stages, one indoor and one tented outdoor stage (safe from any potential Irish weather).
A nod to Ireland's native tongue will be in the form of a fun Irish language workshop with the Gaelic League of Austin, great for any age attendee wanting to leave with a bit of the real brogue
Families with children are welcome. Kids can enjoy all the music and dance along with their parents and even pick up some Irish children's storybooks in Gaelic while they are there and sign up for Irish dance lessons with the Inishfree Austin Irish Dance school.
The annual Wearing of the Green will have plenty of free parking available in the neighboring lots at the Shoal Creek Event Center, who are hosting the event for the second year in a row. Located in North Austin right on the main thoroughfare of North Mopac, it is a great alternative to the hassles of downtown.
There will be plenty of the Irish American Corn Beef and Cabbage. It will be prepared with a Texas twist braised with a mustard crust. Be sure to try a bite for good luck or, if you'd like, try the excellent fish and chips and wash it all down with a cold Irish import like Guinness, Smithwicks or Harp. Cooler or damp Irish weather might call for a cup of Irish Coffee.
Don't worry; they will not be checking family trees at the door. Everyone is Irish on St. Paddy's Day. In the words of the founding director, "We are immensely proud of our Irish heritage. This is not the type of music meant to be kept amongst a few natives, we want to show it off and have everyone join in the dance."
If you are set on sipping something green, they suggest trying a nip of the Green Fairy (Absinthe) or one of their other Irish theme cocktails that will be available, and you can even pair it with a slice of Cadbury cheesecake or a bite size Emerald Truffle (dark chocolate rolled in pistachios).
Proceeds benefit the Celtic Cultural Center of Texas and are funded in part by the City of Austin through the Economic Growth & Redevelopment Services Office.
Tickets and info at http://www.stpatricksdayaustin.com.