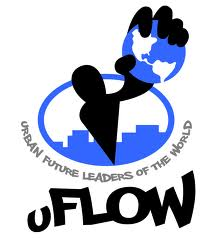 "We have gathered Boston's top innovators and entrepreneurs, who will employ cutting-edge methods to teach local under-served youth how to lead and create positive change in their communities," Matthew Goldstein, Regional Director, uFLOW Boston
(PRWEB) March 07, 2014
The uFLOW program provides resources, funding, incentives, and undergraduate and graduate student mentors for at-risk youth. Its cutting-edge, grassroots approach to community improvement through innovative learning starts with having students themselves identify the problems that they feel exist in their community. uFLOW then provides intimate mentoring, micro-incentives, entertainment outings, and a leadership curriculum to help students execute socially impactful projects.
uFLOW currently serves high school students in Chicago, San Francisco, and Cleveland, where it has become renowned for its ground-breaking curriculum taught by a combination of mentors and community leaders, who participate as featured speakers.
Founder and President of uFLOW, Dr. Vipan Nikore, an attending physician at Cleveland Clinic and visiting research scientist and co-course director of the Sana Global Health Informatics course at MIT, is excited about the Boston and NYC expansion. "Our goal is to have our youth develop as leaders and begin thinking of innovative ways to solve problems plaguing their community. The entrepreneurial and innovative spirit of both Boston and New York City make both cities perfect fits for our program."
uFLOW Boston students will not only complete projects but also create documentaries of their projects and submit them to the Design for Change contest, which offers winners international study scholarships.
uFLOW's expansion into Boston will involve a partnership with Mel King, a local ion in politics and die-hard social activist, who is hosting the program at his South End Technology Center. Other partners include Design for Change USA, the Center on Media and Child Health at Children's Hospital Boston, Harvard Medical School, and Harvard School of Public Health.
uFLOW Boston will be managed by Matthew Goldstein. Goldstein is a local entrepreneur and community leader, who graduated from Phillips Academy in Andover, Massachusetts and Columbia University, New York. Matthew Goldstein is a Fulbright Scholar who worked internationally for over 15 years for companies including MTV, FOX and NAVTEQ. Goldstein has also led several international community service efforts for underserved youth together with the Council on International Educational Exchange.
uFLOW NYC will be led by Caroline Tsai a long time J&J Supply Chain specialist and Yale School of Management graduate, Meera Ravi a masters student at NYU, and Jimmy Polanco from Alvogen.
ABOUT uFLOW:
The Urban Future Leaders of the World (uFLOW) program is a registered 501c3 non-profit corporation founded in 2009 in Chicago by medical students at the University of Illinois-Chicago. It has chapters in Chicago, Cleveland, San Francisco, New York City, and Boston and remains 100% volunteer driven. uFLOW's mission is to improve the socioeconomic conditions that exist in America's most impoverished communities by making local youth into leaders and imbibing in them a sense of dedication to change their community. Its vision is to be America's largest networked organization of at-risk teenagers, create a new generation of socially-conscious leaders and improve the conditions of underserved neighborhoods across the nation. For more info see http://www.uflow.org. To volunteer or become involved see http://www.uflow.org/volunteer.
Contact:
uFLOW
Terrence Moduthagam
Director of Marketing, uFLOW
info(at)uflow(dot)org
Contact:
uFLOW Boston
Matthew Goldstein
mgoldstein(at)uflow(dot)org