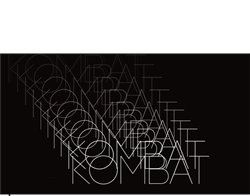 It takes only minutes these days to ruin a business or businessperson online without any repercussions. We offer a way to avoid sleepless nights, wondering who has Googled your shame." - Matthew Goldstein
(PRWEB) March 07, 2014
Matthew Goldstein, President of Kombat Marketing, spoke today on the way his firm manages online criticism and slander on behalf of clients. Instead of partnering with one of the exponentially expanding number of sites charging thousands of dollars for non-guaranteed pledges to hide and eradicate online complaints, Goldstein instead encourages clients to acknowledge and own negativity directed towards them. On Web Sites it builds, Kombat provides a link back to sub-domains on its own site where it collects positive and negative feedback across social media platforms and the Internet, at large, for customers. On these pages, negative reviews are listed separately and addressed by Kombat on behalf of its clients. It also reserves a special space for anonymous and/or slanderous comments. Here, it helps onlookers understand the defamatory nature of the comments and exposes sites they are posted on, if that site seems to encourage or monetize upon negative feedback to generate revenues. Kombat is also developing Facebook and Twitter apps as well as Yelp and Foursquare integrations that allow clients to let it all hang out.
Goldstein said that his desire to offer an innovative, low-cost reputation management solution arose due to his own experiences with online slander and defamation that had a profoundly negative effect on his business, despite the fact that comments were posted anonymously by a disgruntled employee on a site known to encourage and make money upon the misfortunes of others by publicizing negative opinions and then offering to amend them for a cost. Due to obviously reckless comments, which would be illegal to post in most other countries, Goldstein saw a lot of doors close in his career and clients scared away from a consulting firm he once ran.
Even the brightest and most digitally savvy individuals, he said, are easily jaded by negative online content that occurs in search engine results whether or not it is sourced and as blatantly vindictive as it may look. This is sometimes because they are worried of how third parties may perceive them and feel it is best not to develop relationships with an "infected" person or company. More often, clients and partners simply re-consider making contact altogether, feeling it out of sorts to bring uncomfortable issues to light in new business relationships. Others may continue doing business, but they keep the negative comments in mind from the start, making it feel like "you are walking a tightrope and constantly need to be over-compensating to prove yourself legitimate."
Goldstein said, "I had many partners and potential clients, who did not know about the negative postings about me until after we had already began doing business together, assail me for not bringing their attention to these comments beforehand, as if I was now branded with them for life and even forced to publicize them. Somehow, one disgruntled person's momentary, anonymous comments had far eclipsed all my life's accomplishments. It takes only minutes these days to ruin a business or businessperson without any repercussions. Whether you have, like Jean Val Jean in Les Miserables, stolen a loaf of bread or have done nothing wrong at all, you should not have to endure sleepless nights, worrying whether customers and partners have Googled your shame."
Goldstein says that the cost of online reputation management firms can be egregious and that such firms can not, in most cases, guarantee value as Google is constantly changing its search algorithms. Also, the search engine, in the United States, does not oblige itself to ever remove defamatory content. These firms thrive off of the desperation felt by business owners sweating over sudden, unexpected slander.
"The only way that we are really ever going to overcome the power of these extremely well-optimized sites that make their living by trading on misfortune is to bring them and their content out into the open."
Kombat manages all online content for clients and responds to all customer feedback, making a point of boldly posting the most negative of reviews along with the its client's rebuttal to them. It points out when the reviews are anonymous and, if they are posted on exploitative sites, offers information and links back to Internet discussions and press that derail these forums. By posting the negative feedback itself, in full, Kombat aims to discourage would-be consumers and partners from needing to look elsewhere and clicking on the sites that host negative comments, which further optimizes their positioning on Google and makes it more likely that they will appear, from then on, in the user's searches. It also brings onlookers who might turn away otherwise into a controlled forum where it can dissuade them from doing so. By encouraging businesses and businessmen to expose negativity and slander themselves, Kombat and Goldstein hope to eliminate the shame and cost of repression. "There is no reason to be enslaved by negativity," says Goldstein. "Everyone has enemies and issues. By owning and exposing them we make it clear that there is no reason at all to be afraid of this."